Michael "Mike" Gamble
02/05/2020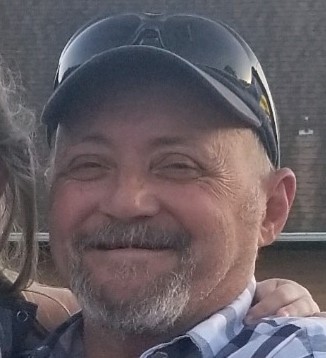 Mr. Michael "Mike" Gamble, age 59, Jonesborough, passed away Wednesday, February 5, 2020 at Johnson City Medical Center.
Mr. Gamble was born in Kingsport and the son of Shelby Jean Gamble, Kingsport and the late Carl Eugene Gamble. He was also preceded in death by his best friend, Jim Barker.
He graduated from Daniel Boone High School in 1978 and was a HVAC Tech at ETSU.
In addition to his mother, survivors include a daughter and son-in-law, Alysha Katherine & Sean Hensley, Kingsport; son, Michael Anthony Gamble, Jonesborough; two sisters, Carlene Franklin (Danny) and Donna Kay Neal; granddaughter, Abigail Grace Hensley; nephews and nieces, Ethan Franklin, Jennifer Carraway, Jessica Baher and Elijah Neal.
Funeral services will be conducted 7:00 pm Sunday, February 9, 2020 at Dillow-Taylor Funeral Home with Pastor Curtis Ponder officiating. The family will receive friends from 5:00-7:00 pm Sunday prior to service.
Interment services will be conducted 11:00 am Monday, February 10, 2020 at Fairview Cemetery.
Pallbearers will be family & friends. Honorary pallbearers will be Danny Franklin, Roger Hensley and Patton Gamble.
Leave an Eulogy or Condolence for Michael "Mike" Gamble
EULOGIES & CONDOLENCES
02/11/2020
ETSU Moving Department
We knew Mike through work and found he could always be counted on when extra help was needed-all we had to do was ask. He did not hesitate to lend his hand when we needed help moving heavy equipment around the campus. Although we worked in different departments, we were always mindful that Mike would do whatever necessary to accomplish the task. His 11 years of service to the university do not go unrecognized. Our thoughts are with his family and he will be missed.
02/10/2020
Donna and Brandon Barnes
I am so sad to hear this news. ETSU lost a dedicated employee. Your family is in our prayers.
I knew Mike at ETSU over the years---many times he arrived to help with problems in my office or classrooms in Brown Hall at ETSU. Always fun to talk with, share a few jokes, complain about the state of the world. Loved his sense of humor and appreciated him and his expertise. I'm used to seeing him in our halls, and now will miss him for many reasons. Just wanted you to know he was a positive influence with everyone he meet! My deepest condolences to you and yours.
02/10/2020
Theresia Cannon
I am saddened by this news and I am so sorry for your very personal loss. Mike would sometimes work on the unit in my ETSU office and he was always so kind and friendly. I will be keeping your family in my prayers.
My love and blessings to Mike and Lisa's sweet children and Abby.
02/07/2020
Glenda Cutshall Honeycutt
I am so sorry to hear of Mike's passing. I knew Mike all through school. A very nice guy. My thoughts and prayers are with all of you. May God give you comfort at this sad time.
02/07/2020
Stephen Brickey
Mike was my partner in all the craziness that only a Etsu Hvac man can understand. We sweat and even bled together throughout the years in extreme conditions overcoming many obstacles together. I learned a lot from Mike over the years and no man ever was more dedicated than him . He made this world a better place by just being Mike.
02/06/2020
Lisa Baines Bacon and Mark Bacon
We are so sorry for your loss. We are praying for your family during this difficult time
Mike was a family member for many years and Johnny and I always loved him. He was our go-to guy especially after Jim passed away and we could count on him for work well-done and a good conversation when he came here . He had a great teacher in the business-- Jim Barker as he was his son he never had and their love was mutual. My husband said he can play croquet with the brothers......they need a 4 th player.....but we are confident Heaven offers so much more.... we both loved Mike. ..He was our helper