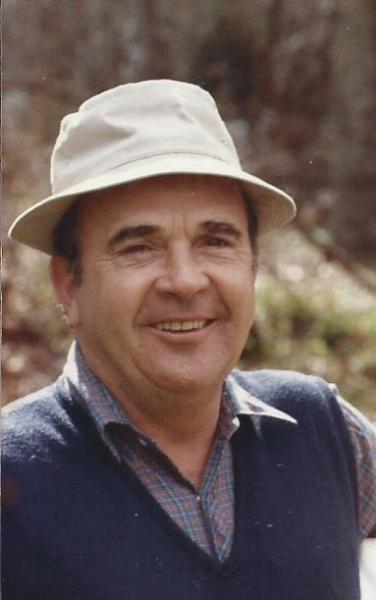 Mr. Kenneth Knight, Jr., formerly of North Carolina, passed away Wednesday, January 29, 2020 at Johnson City Medical Center.
Mr. Knight was born December 12, 1932 in Whitehall, IL. He was a Midwestern farm boy who rode his blind horse to his one room school house every day. He enlisted in the Navy after high school and worked in air-sea rescue off Midway Island.
Ken graduated from Southern Illinois University with a Bachelor's Degree in Communications. He worked throughout the country as a DJ until the Beatles came along and he gave up on Rock & Roll. He spent the rest of his years in Real Estate, first as a Salesman, then as General Manager of Raintree, NC and finally as a home builder with his own business, Harvest Homes, in Shelby, NC. Ken loved traveling, cooking and entertaining. He could make a party anytime or place.
Ken had a life well lived and was a man well loved.
He was predeceased by his wife, Susan, a daughter Vicki Kliever, a son Kemmons Robertson.
Survivors include a sister, Karen Kessler, Staunton, IL; daughters: Linda (James) Brown, Port Ludlow, WA, Nancy Pyanoe, Jonesborough, Shirley Lee, St. Augustine, FL, Kathy (John) Robertson, Advance, NC, Kelli (John) Clark, Salt Lake City, UT; son: K. Parker (Donna) Knight, Oak Island, NC and numerous grandchildren, great-grandchildren, nieces and nephews.
A Celebration of Life will be held at a later date.
In lieu of flowers please donate to a charity of your choice.
02/15/2020
Beverly Patton
Even though my cousin Kenny was older than me I still remember his sense of humor. When visiting the farm one summer I remember him hanging onto a milk cows tail while it pulled him up the hill. I still laugh when I think of it. Great guy.
I miss you. I know you are doing good.!
I only met Mr. Knight one time (this Thanksgiving) but appreciated his great sense of humor and kindness, even in the midst of pain made a lasting impression on me. It was a privilege to have met him and I pray for the Lord's comfort to family and friends that had the honor to know and love him so much longer.
He was a kind , loving father. I miss him
I hope you are now traveling anywhere you want ant to go. I will miss you on football Sundays and many other times as well. Love, Kathy ❤️