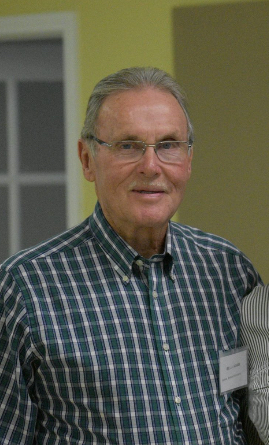 Mr. Billy Joe Adams, age 82, Jonesborough, TN passed away Thursday, January 23, 2020 at home.
He was born in Kingsport, TN to Ralph Herman Adams and Helen Joy White. Bill was preceded in death by his parents; a sister, Sonjia Adams Johns Orth; and a son, Ralph David Adams.
He graduated from Science Hill High School. He served in the United States Air Force in the Military Police and the United States Marine Corp Reserves during the mid-1950's.
Bill enjoyed being the parts manager for Jim's Motorcycle Sales for many years, where he never met a stranger. He was a life insurance representative for Investors Heritage Insurance Co. He also worked part time as a funeral director's assistant at Dillow-Taylor Funeral Home for 25 years.
His favorite hobbies were golfing, fishing, vacationing at the beach, and retreating to a cabin in the mountains. He loved working in the outdoors, trimming, gardening, and especially mowing his yard. When he was younger, he loved car racing with his racing friends in Johnson City.
During their 47-year marriage, Bill and Brenda enjoyed traveling; church missions to Georgia and South Carolina; eating out with family and friends; and their Young at Heart trips each year through Antioch Baptist Church where he was a member. He was always willing to help others and enjoyed volunteering at his church.
Survivors: Spouse: Brenda Kay Britt Adams; children: Sharon Leigh Adams Guess (Gary), Jonesborough, TN, Elizabeth Scott Adams Rupert (Vince), Ormond Beach, Florida, Billy Joe Adams, II (Kathy), Nixa, Missouri; grandchildren: Dorian Jacob Guess (Christina), Dorian Alexander Adams (Ciara) and Joy Elizabeth Peterson.
Memorial service for Mr. Adams will be held at Antioch Baptist Church, 1014 Antioch Rd, Johnson City, TN 7:00 pm Monday, January 27, 2020 with Pastor Pete Tackett officiating. The family will receive friends at the church from 5:00-7:00 pm Monday prior to the service
In lieu of flowers, memorial contributions may be made to Antioch Baptist Church Special Building Project 1014 Antioch Rd. Johnson City, TN 37601.
A special thank you to all our church family and friends who sent up many prayers for him; sent cards, visited, called, emailed, brought food, sat with Bill, or provided help when needed. Your thoughtfulness and kindness will always be remembered.
Brenda, I was so sorry to hear of Bill's passing. I know he will be missed. my heart goes out to you and your family. You will be in my thoughts and prayers.
01/27/2020
Frank Huscroft
Brenda, my thoughts and prayers are with you and your family.
Brenda, so sorry to hear about Bill, my prayers are with you an your family.
Bill and I worked together the last few years at Dillow-Taylor. I loved listening to his stories and I will always cherish the times we worked together. I send my sincere condolences to his wife and family. God bless you all, Jack Leonard
My thoughts and prayers are with the family. May he Rest In Peace with the Angels.
01/26/2020
Nina Holsclaw Larkin.
Brenda. So sorry to hear about Bill. Would have liked to come by but still getting over major surgery and am not able to. Hang in there and you are in my thoughts and prayers. God Bless.
01/24/2020
Ron and Sharon Potter
We are so sorry to hear about Bill. He was such a great man. Although we haven't been at Antioch in several years we will always consider our friends from Antioch like family. Brenda, we will keep you and your family in our prayers. God bless you and give you comfort and peace.