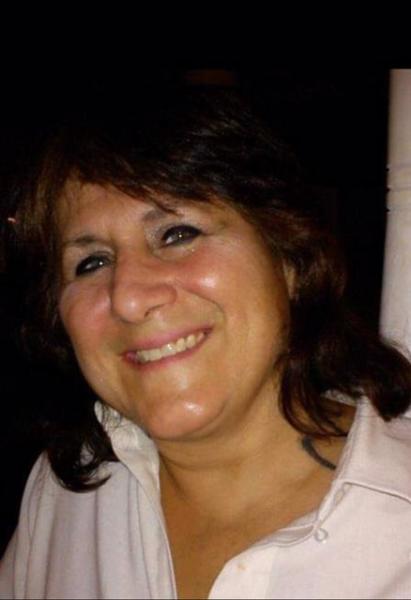 Mrs. Linda Dare, age 64, Telford, passed away Thursday January 16, 2020 at her residence surrounded by her family.
Mrs. Dare was a native of Philadelphia PA, and the daughter of the late John and Marcella Zionkofski Orsino.
Linda enjoyed gardening, loved animals, but most of all spending time with her "Nutty Buddies." Linda never met a stranger.
Survivors include her husband Frederik Dare, daughters and son-in-law, Melinda Beschen, Tammy and John Saults, son and daughter-in-law, Alfred and Jennifer Orsino, grandchildren, Rose Orsino, Jose Morales, Destiny Morales, Alyssa Orsino, Alfred Orsino, Kayla Greenway, and Gaige Greenway; brothers, Jimmy Sylvester, and Johnny Sylvester, sister, Elena Sylvester.
The family will receive family and friends Sunday January 19, 2020 at Dillow-Taylor Funeral Home from 3:00 to 5:00 PM.
Because of Linda's love of children, in lieu of flowers donations may be made to St Jude's Research Center, 501 St. Jude's Place Memphis, TN 38105.
Linda was a laughable sort. She could find funny in anything. I remember her laugh on the back deck at her dog chasing a possum. We only knew Linda a short time cause we live in Ohio. When we came down to visit I remember her awesome hospitality. We bought or show horse from her which turned out to be a beautiful paint. God bless you Linda. Love and prayers, Steve Low & Family
I'm so sorry I couldn't be there. Kyle and I are in Florida until April with family. Linda was a dear friend for many years, and although our paths didn't cross much we knew we loved much. My prayers were with her and I know she is with her Jesus in Whom she believed in. My prayer is now with you her family...she loved you all so much!
My heart goes out the family as they have lost someone they love. May our God grant you peace and comfort as you go through this difficult time.
Saying goodbye to a good friend and neighbor is never easy. Your pain has now subsided..... Rest in Peace Linda