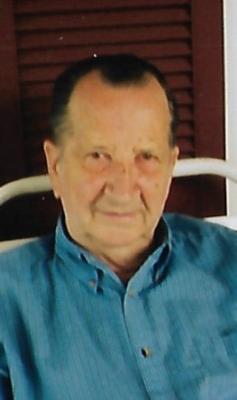 Mr. Burlon Ralph Hardin, age 80, Jonesborough, passed away Monday December 23, 2019 at the Johnson City Medical Center.
Mr. Hardin was a native of Unicoi and the son of the late Merville and Jenny Sparkes Hardin. He was also preceded in death by a brother Vernon Hardin.
Mr. Hardin was a United States Army Veteran. He was also a charter member of the Jonesborough Rescue Squad.
Mr. Hardin was a member of New Life Fellowship Community Church.
Survivors include his wife Kay Hardin, children, Earl Hardin, Louise Gray, Keith Mayers; grandchildren and great grandchildren, sisters, Irene Hardin, Hazel Webb, Louise Webb, one brother, Gordon Hardin; and several nieces and nephews.
Funeral service for Mr. Hardin will be Sunday December 29, 2019 7:00 PM at Dillow-Taylor Funeral Home with Pastor Bill Peters officiating. The family will receive family and friends from 5:00 to 7:00 Pm prior to the services.
Graveside services will be held Monday December 30, 2019 10:00AM at the Mountain Home National Cemetery. Pallbearers will be family and friends.
You all are in our prayers. May God bless you
12/28/2019
Loretta Cooper , Judy, Don, Mike, David Shelton
Our deepest heartfelt sympathy to you for your loss. Our memories of Burlon go way back to Michigan when he drove an ice cream truck and he came to our house and gave us kids ice cream.. He was always so sweet and kind to everyone. We are so sorry Kay. WE Love You Honey..
12/27/2019
Stacie Johnson
Uncle Burlon, you will be missed. Your name was probably the first one I learned to spell. I love you.