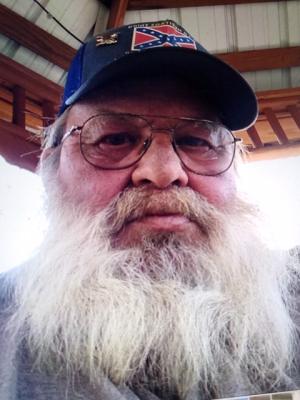 Mr. Jackie L. "Copperhead" Ramsey, age 66, Gray, passed away Friday, December 20, 2019 at NHC Healthcare of Johnson City.
Mr. Ramsey was born in Limestone and the son of the late Rev. Lowell E. & Bonnie Voneeda Ramsey. He was also preceded in death by his wife, Justine Ramsey.
Survivors include a daughter, Andra White; son, Jason Ramsey; sister, Dorothy Ramsey; brother, Paul Ramsey; sisters and brothers-in-laws, Alice & Danny Pierce and Maxine & Jimmy Ward; and several nephews and nieces.
Funeral services will be conducted 7:00 pm Sunday, December 22, 2019 at Dillow-Taylor Funeral Home with Pastor Gary Hodges officiating. The family will receive friends from 5:00-7:00 pm Sunday prior to the service.
Interment services will be conducted 12, noon Monday, December 23, 2019 at Limestone Freewill Baptist Church Cemetery.
Pallbearers will be family & friends.
R.I.P. Cuz Remembering the times you and Daddy would sit and pick guitar on Sunday afternoons.
You'll have to suffer no more ,you can walk hand in hand with loved ones that went before you You will be missed Love you jackie