Samuel D. "Sam" Hilbert
12/19/2019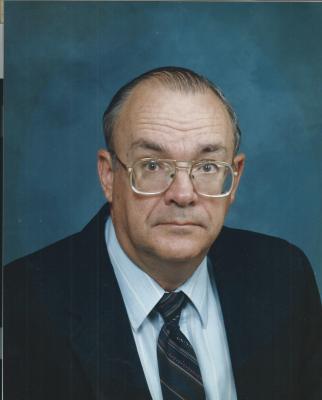 Ephesians 2:8-10 For by grace are ye saved through faith; and that not of yourselves: it is the gift of God: Not of works, lest any man should boast. For we are his workmanship, created in Christ Jesus unto good works, which God hath before ordained that we should walk in them.
Mr. Samuel D. Hilbert, affectionately known as Sammy or Sam, age 78, Sulphur Springs Community, passed away peacefully Thursday, December 19, 2019, at Johnson City Medical Center.
Mr. Hilbert was born October 29, 1941, the son of the late Samuel C. and Stella Payne Hilbert.
Samuel was a born-again Christian and faithful member of Greenvale Baptist Church. He was dedicated to his daily prayer and devotion time. He was a God-fearing man who was loyal to his Lord, family, and friends. The life that he lived was one of the utmost integrity and compassion.
Samuel was a graduate of Sulphur Springs High School and East Tennessee State. He graduated with honors in chemistry and math. He shared his knowledge of math with both his children and grandchildren. He was a lifelong fan of the New York Yankees and the East Tennessee State Buccaneers.
Samuel was a dedicated worker and provider for his family. He retired from Eastman Chemical Company, as a Research Chemist, after 34 years of service. He later worked an additional 14 years in pharmaceutical applications.
He is survived by his beloved wife of 53 years, Betty Fritts Hilbert; daughter and son-in-law, Amy and Travis Boling of Bluff City; son and daughter-in-law, Aaron and Renee` Hilbert of Jonesborough; his beloved grandchildren, Peyton Boling, Brayden Hilbert, Emma Hilbert, Hannah Hilbert, and Kara Hilbert; two brothers, John O. (Joe) and wife Martha, and William (Willie) and wife Judy; sister-in-law and brother-in-law, Nancy and Herman Tester; nieces and nephews, Rob Tester, Roland Tester, Angela Hilbert and Ralph Hilbert.
Funeral services are scheduled on Sunday, December 22, 2019, at 5:00 PM at Dillow-Taylor Funeral Home, Jonesborough, with the receiving of friends beginning at 2:00-5:00 PM. Brothers Travis Shaffer and Russell Payne will be officiating with special music by Brother Leonard Fletcher.
The graveside service will be on Monday, December 23, at 11:00 AM in the Sulphur Springs Cemetery.
Active pallbearers will be Joe Hilbert, Willie Hilbert, Aaron Hilbert, Travis Boling, Roland Tester, and Steve Stafford. Honorary pallbearers will be Dale Sanders, Gary Sanders, Mike Sanders, Fred Meyer, Bill Boone, Peyton Boling, Brayden Hilbert, Garry Meyers, Randall Hartman, and the men of Greenvale Baptist Church.
Memorial donations can be made to Greenvale Baptist Church, 1070 Gray Station Rd. Johnson City, TN 37615.
Leave an Eulogy or Condolence for Samuel D. "Sam" Hilbert
EULOGIES & CONDOLENCES
01/28/2020
Jennifer & Ron Hunter
We are so sorry to hear of Sam's passing. He was such a kind man. Our thoughts and prayers are with all of the family. Love, Ron & Jennifer Hunter
When I first starting dating Amy in October of 1992, I was 18 years old. Sam and Betty Hilbert always welcomed into their home. When Amy and I were married in June of 1998, Sam and Betty welcomed me as a son. They have been wonderful Christian examples to me. As we all know, Sam would give you a nickname if you was around him long enough. He gave me many over the years, but the one I "affectionately" remember is "Meathead." Anyone who grew up in the seventies and eighties remembers Archie Bunker. It didn't bother me because if I was Meathead, then that made Sam to be Archie, Betty was Edith, and Amy was Gloria. I'd rather be Meathead than Archie any day. When a Hollywood star dies, the whole world knows about it. Their awards and accolades are flashed before us. But when a quiet person like Sam Hilbert passes away, their obituary is in the local papers for a few days and then they are replaced by others who have gone on. But Sam has left behind something that no Hollywood star could ever have. That is a legacy of love and devotion to his family and to his Lord. And that is how he'll be remembered. Only one thing will matter when it comes down to die, the treasures of this world won't mean a thing. But the joy of knowing Jesus will vanish all my fear, for He took away death's sting. Love you Sam. We'll see you again soon.
Sam was a true Christian and a true friend to me. We worked together in the same laboratory for a number of years and I never once saw anything even remotely unchristian in his life. I will miss Sam muchly. I already do.
Psalm 37:11 says, But the meek shall inherit the earth; and shall delight themselves in the abundance of peace. Sammy was sure a meek man! He was a big brother any little brother would be proud to have. He set the mark high for me and was an example to follow. He did so many things for me and after marrying Judy, he was always willing to help her and her family. I think you "D" for all the great memories. Someday we will kick a few tires again. Rest in peace big brother! YOUR WORK ON EARTH IS DONE!
12/22/2019
Donnie -Kathie Hurt
Amy so so sorry for your loss we pray God will give you and your family comfort Love you Granny and Grampy
Sam and I have worked around each other for 23 yrs. and directly for 14 yrs. and I have never known a more noble, conscientious, kinder person. Sam could cut up with the best but also knew when to get serious. Sam always kept me straight and organized, something I lack. I will miss Sam and wish his family, whom Sam loved dearly, my deepest expression of sympathy.
12/21/2019
Steve Stafford
Sam was one of the greatest men I've known in my life, truly an example of Christ on earth. We shared many great memories carpooling to and working at Eastman. The good Lord couldn't have put me with a better influence on my life than Sam Hilbert, I will always cherish the memories!
So sorry, Sam was a remarkable Christian. We will meet him again soon. We are praying for all of you. Love you all. Sorry I can not be there.
12/21/2019
Larry Cox & Family
Family of Sam Hilbert: My fellow Deacon, Visitation partner, Prayer warrior and friend. Sam and I visited every week the sick and elderly of the community. We shrived our very best to do the work the Bible taught us to perform. Hundreds of times, Sam and I were told what a blessing we were to those we visited. Sam and I would go to the car and Thank the Lord for the greatest of blessing's for the visit and realizing it was more blessed to give than to receive. Memories are truly one of God's greatest gifts and I'm so thankful for those precious times with Sam. While I would share the Gospel with each visit, Sam would pray for the Word and those we visited. Sam seemed to have an insight as to the need of that visit and prayed accordingly. As Sam entered Heaven and met his Lord and family and friends, I'm sure there were many awaiting Sam and welcoming him Home who were visited by Sam. What a homecoming!! You will be missed. May God bring peace and comfort to the family.
My love and deepest sympathies to the entire family, especially Amy and Aaron two of my favorite students! May God bless this family.
2 Corinthians 1:3-4 Blessed be God, even the Father of our Lord Jesus Christ, the Father of mercies, and the God of all comfort; Who comforteth us in all our tribulation, that we may be able to comfort them which are in any trouble, by the comfort wherewith we ourselves are comforted of God. Matthew 5:4 Blessed are they that mourn: for they shall be comforted. Brother Sammy exhibited to everyone he came in contact with the fruits of the Spirit which are: love, joy, peace, longsuffering, gentleness, goodness, faith, Meekness, temperance: against such there is no law. He was a great brother, friend and mentor to me all his life. I am going to truly miss him.
12/20/2019
Gale and Lula Gray
So sorry to hear of your loss Sam was a kind and sensitive guy who will be truly missed. Always enjoyed running into him at the ETSU basketball games.