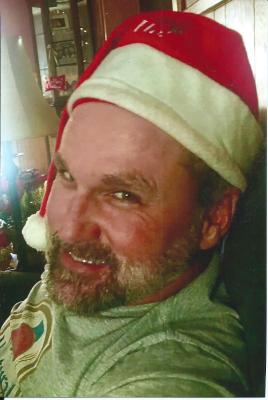 Mr. Brian McGee, age 43, Erwin, TN passed away Tuesday, December 17, 2019 at his residence surrounded by his wife and family on their anniversary.
Mr. McGee was born in Greene County and the son of Ross & Gaynell Browning McGee, Telford.
He was of the Baptist faith.
Mr. McGee worked for the City of Johnson City for 15 years. He loved to farm.
In addition to his parents, survivors include his wife, Angie Casey McGee, Erwin; daughter, Kacie Renfro (Kyle); father & mother-in-law, Bill & Susie Casey; fur-babies, Hank, Hoss and Guss; special friend, Vickie; several aunts, uncles and cousins.
The family will receive friends from 6:00-8:00 pm Friday, December 20, 2019 at Dillow-Taylor Funeral Home.
Graveside services will be conducted 11:00 am Saturday, December 21, 2019 at Bumpass Cove Cemetery with Pastor Jeremy Dykes officiating.
Pallbearers will be Kyle Renfro, Freddie Marrow, Troy Scalf, Robbie Tinker, Mark Hensley and Gary Snapp.
12/21/2019
Lisa and Mark Bacon
We are so sorry abut Brian. Our prayers are with you and your family.
I am so sorry to hear about Brian! May God give you peace during this difficult time.
12/20/2019
Mary Ann Robbins
Sending sincere condolences to family and friends, especially to Ang. I only met her through her Facebook lives, but grew to love her spirit and her admire her love for her husband. It was obvious theirs was a true love. He had to be a great person.
12/19/2019
Donnie Campbell
Brian was a good friend, we worked together, and shared a lot of laughs together, I'll miss him, but I'll see him in Heaven.
Brian may you rest in peace a friend from Fayetteville North Carolina lots of love vicky lee
12/19/2019
Chasaty&Nathan Freed
You and your family our in our thoughts and prayers.
12/18/2019
William and Carrie Medley
Brian will be missed, he was such a great guy, you don't find men like him. Our thoughts and prayers are with you and your family
12/18/2019
Larry Edwards and wife Rebecca Edwards
We're so sorry for your lost,if there is anything we can do don't hesitate to call on us.
12/18/2019
Lisa Haynes Hoyke
Angie, I am so sorry for your loss. My thought and prayers are you with and your family. Brian is your guardian angel.
May God's peace and comfort cover each of you. Praying for the family, so sorry for your loss.
12/18/2019
Kay and Sonny Miller
Gaynell and Ross we are so very sorry for your loss. We pray God's grace and peace will help you through this time.