09-10-2019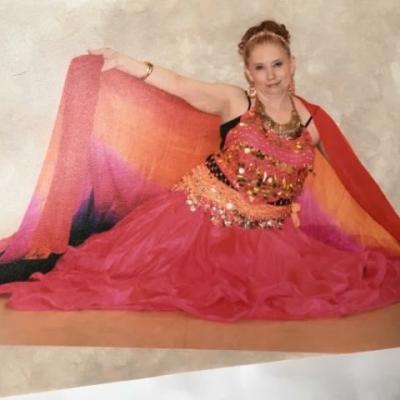 SERVICE SCHEDULE

Mrs. Gigi Lynne Hunter Kropla, age 51, of Limestone, our precious Gigi, departed this life for the next at Johnson City Medical Center, on Tuesday, September 10, 2019. She fought a courageous battle against a very aggressive cancer.
She was an LPN which she was very proud of. She had worked at Laughlin Extended Health Care for several years before leaving for a position at Open Arms. She loved working there. She danced with Dancers Dream Performing Arts Academy. She loved it and her dance family.
Gigi attended Freedom Fellowship, Greeneville.
She is survived by her mother, Cheryl Clark and step-father, Michael; grandmother, Roberta Reynolds; biological father, William "Doc" R. Hunter; three children, Leah Kropla, Benjamin Graeber and Caity Graeber (John); grandson, Jaymes and a unborn little girl she was trying to live to see; sister, Amanda Combs; step-sister, Amanda; step-brother, Tony; half-sister, Amber Serenity Hunter-Castilleja; aunt and uncle, Robert & Patrice Wells and Ronald Hunter; cousins, nieces and nephews. She will always be "auntie" to her Khali Kat.
She was preceded in death by half-sister, Misty Hunter.
Thank you to Dr. Spalding and staff at the Regional Cancer Treatment Center, Dr. Colvett and Staff at the Radiation Oncology Center, to all those who cared for her during many admissions at Johnson City Medical Center, Agape Nursing and Rehabilitation Center and all those caregivers.
There will be no services. She requested to be cremated without viewing.



Would you like to leave an eulogy or condolence for Gigi Lynne Hunter Kropla? If so, simply click HERE
EULOGIES & CONDOLENCES
09-15-2019
Annette Marvin Winter
So very sorry for your loss. I was a school mate @Tomahawk High. Gigi was such a kind soul. She will be missed.
09-14-2019
Deborra Foster
A child is always with us. First in their lifetime, then forever in our memory. Sending love and heartfelt prayers that you (Cheryl) and your family find the strength you need to get through each day.
09-14-2019
Yvette and Kamah
Cheryl and family Kamah and I sincerely send our deepest condolences for your loss. We will keep you in our prayers. With our love Kamah and Yvette.
09-13-2019
Mary Ann Monk
Love and prayers to Gigi's family. — David and Mary Ann Monk
09-13-2019
Melissa Gross
Gigi was such a wonderful person. She would make you laugh even if you didnt feel up to it. Dancing with her gave me a friend I never expected. She would try to be there for everyone at anytime with that great big heart of hers. Ill never forget your friendship. Ill miss you for sure Gigi. May you dance softly through Heaven's gates.
Dillow-Taylor is a third generation family-owned business...established in 1929
---
Dillow-Taylor Funeral Home and Cremation Services
P.O. Box 98, Highway 11-E, Jonesborough, Tennessee 37659
Office: 423.753.3821 Fax: 423.753.7409

Hours of Operation:
Monday - Saturday: 8am - 5pm
Sunday: 12pm - 4pm
---