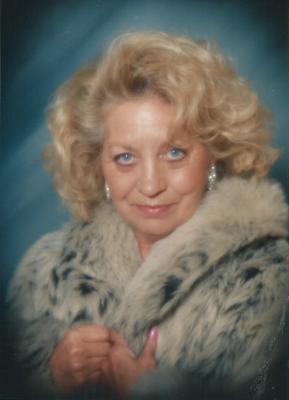 Mrs. Colleen Murphy Hester, age 77, Johnson City, passed away Friday, August 30, 2019 at her residence.
Mrs. Hester was born December 27, 1941 in Lexington, NC. She was the daughter of the late L.W. & Beulah Huff Murphy. She was also preceded in death by a sister, Carolyn Dennis, a brother, Gene Murphy, nephew, Keith Murphy and a niece, Deanna Murphy.
She moved to Tennessee in 1969 where she was a Red Cross volunteer and an Amateur Pilot. She worked for WJHL-TV from 1975-1984. She worked at HPH Apparel in Piney Flats and Cantech. She was also a caregiver for many years.
Mrs. Hester was a member of Piney Grove Baptist Church.
Survivors include a son and daughter-in-law, Perry & Connie Allen; grandson, Matthew Allen; brother, Ken Murphy; three nieces, Windy Anderson, Ginger Leonard and Lori Nazemetz; and grand-dog, K-9 Murphy.
Funeral services will be conducted 4:00 pm Sunday, September 1, 2019 at Dillow-Taylor Funeral Home. The family will receive friends from 3:00-4:00 pm Sunday prior to the service. Interment services will follow at Fairview Cemetery.
Pallbearers will be family & friends
09/02/2019
Robin and Mike Keith
Dear Perry and Connie, We are so sorry to hear of your mothers passing. We were fortunate enough to have met her. You have our heartfelt sympathy. Hugs and prayers...
08/31/2019
Tammie Huff Grimmett
I was a little girl when I met Colleen and her son, Perry, I remember my dad, Glenn Huff, talking about them. I remember he really thought so much of you all. So sorry for your loss, but I bet was a grand reunion in heaven. Prayers for your peace & comfort during the days ahead.
08/31/2019
Mike&Tammy Johnson
Thinking of you and sending our heartfelt thoughts and prayers to your family during this very sad time.