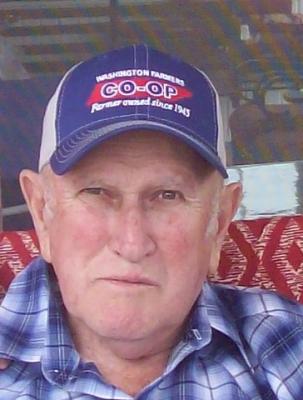 Mr. LeRoy Kyker, age 79, Telford, passed away Saturday, August 24, 2019 at Johnson City Medical Center.
Mr. Kyker was born in Washington County and the son of the late Glen & Maude Lockner Kyker. He was also preceded in death by four brothers, Ralph Kyker, Jack Kyker, Jay Kyker and George Kyker.
He was an Expeditor for Magnavox and a Farmer.
Mr. Kyker attended Boones Creek Baptist Church.
Survivors include his wife of 54 years, Pat Lewis Kyker, Telford; son and daughter-in-law, Allen & Penny Kyker, Telford; granddaughter, Addison Kyker, Telford; grandson, Austin Hale Telord; two sisters, Louise Sullivan, Yreka, CA and Erma Arrington, Huntersville, NC; brother, Bill Kyker, Telford; and several nephews and nieces.
The family will receive friends from 6:00-8:00 pm Monday, August 26, 2019 at Dillow-Taylor Funeral Home.
Graveside services will be conducted 11:00 AM Tuesday, August 27, 2019 at Washington County Memory Gardens with Pastor Jason Royston officiating.
Pallbearers will be Jonathan Kyker, Bob Jones, Larry Seay, Austin Hale, Rodney Price and Bill Lewis.
08/26/2019
pat tweed woosley
Penny you and Allen are in my prayers
08/25/2019
Darlene kyker patterson
I am so sorry for your loss. I always thought a lot of Roy. I always remember him when he would cone to uncle glen's house in the evening . An work on the farm . I will pray for your family in this time . Lov u all Darlene
08/25/2019
Sheriff Wesley Holt and family.
Alan sending prayers your way. May God bless you and your family in your time of sorrow. Let us know if you need anything.