08-18-2019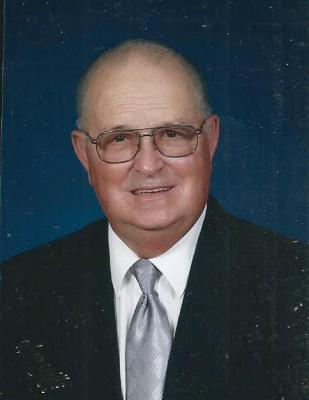 SERVICE SCHEDULE

"I have fought a good fight, I have finished my course, I have kept the faith:" 2 Timothy 4:7

Sherrill Nelson was born on February 11, 1935 and finished his race on Sunday, August 18, 2019. He was a devoted husband, father, grandfather and friend to many. He was a member of Mt. Zion Baptist Church, Jonesborough.
Mr. Nelson was preceded in death by his brother, Stanley Nelson, parents, Carl and Belle Nelson, and sister, Bernice Trent.
Those who loved and cherished him are a loving wife of 62 years, Mary Kate Ferguson Nelson; daughter, Debbie Nelson McInturff and husband Mike; daughter Scherry Nelson Graham and husband Bill; grandchildren, Christopher Graham and Anna Graham.
Mr. Nelson devoted his life to one of compassion for others and exemplified Christian love. He worked 14 years for Coca-Cola bottling company while volunteering with the fire department and rescue squad where he developed a passion for helping people. He became the first Emergency Medical Services director in 1972 where he was instrumental in growing the future of Emergency Medical Services. Under his leadership, the first group of National Registry EMT were tested in 1973 and later Paramedics. He served as director until 1985 when he purchased and ran a private ambulance service, S & S Ambulance. He served in this capacity until he retired in 1997.
He also had a love for Southern Gospel Music and instilled this in his family. He served as choir leader for many years and sang in many quartets with family and friends. Both daughters continue to use music talents to play gospel music for choir and worship services.
A very special thanks to Amedysis Hospice services and others who helped him make his days more comfortable thru the compassion they offered him and the family. We also want to thank other family and friends who have prayed for him and visited during his illness.
Services will include receiving of friends at Dillow-Taylor funeral home from 5 – 7 pm on Thursday August 22, 2019. A graveside service will be held at Mt. Zion Baptist Church cemetery, Jonesborough on Friday August 23, 2019 at 11:00 a.m. with Rev. Karl Gasser and Rev. Brian Nulf officiating. Pallbearers will be nephews of the family.



Would you like to leave an eulogy or condolence for Sherrill Nelson? If so, simply click HERE
EULOGIES & CONDOLENCES
08-22-2019
Lynda and Ron Street
Sherrill was a good man...one who truly made a difference in the world and in the lives of so many..thru his work and his personal testimony. Thoughts and prayers for his family now and in the days ahead.
08-22-2019
Della shoun
Please know that your family is in our prayers during this difficult time. Ella Carol and I are out of town but we're still thinking of you. May God comfort you all,
08-22-2019
Mike Hamilton
I'm so sorry for the family's loss. Sherrill was a good man and a pleasure to work for during my time at the ambulance service. He will be missed.
08-22-2019
Richard Land
Sherrill was one of my first contacts in the Johnson City area when I started establishing EMT courses in East Tennessee. In the later years, I visited him at his private ambulance service just to talk with my friend. Sherrill was always humble and respected, and I felt privileged to be his friend. My condolences to his family and friends.
08-21-2019
Jan Shepherd Barnes
So sorry for your loss, you are all in my thoughts and prayers
08-21-2019
Steve Croley
Debbie, Scherry and family. So sorry to hear of your dad's passing. I won't be able to be there as I am sending this message from the Little League World Series in Williamsport PA. Your dad and I always maintained our friendship and I will always be grateful to him for giving me a job when I really needed one. By the Lords grace we will all see him again one day.
08-20-2019
Fred Deakins
Thanks, Sherrill for all the lives you saved back in the day and for all the lives that will continue to be saved because of your work forwarding our EMS into the EMTs and Paramedics that are so ubiqitous today. You made a real difference in the world.
08-20-2019
Lisa Fink Cooper
Im so sorry for your loss, praying for your family.
08-19-2019
Sharon Cole
Debbie, I am so sorry for the loss of your father. I rode in the ambulances with him in the 70's when a CCU nurse was allowed to ride with them. He was a great man. He will be missed! I am praying for you and your family. For comfort and mercy from our heavenly father.
08-19-2019
Gail Broyles
My prayers & thoughts are with you during this time of grief.
Dillow-Taylor is a third generation family-owned business...established in 1929
---
Dillow-Taylor Funeral Home and Cremation Services
P.O. Box 98, Highway 11-E, Jonesborough, Tennessee 37659
Office: 423.753.3821 Fax: 423.753.7409

Hours of Operation:
Monday - Saturday: 8am - 5pm
Sunday: 12pm - 4pm
---