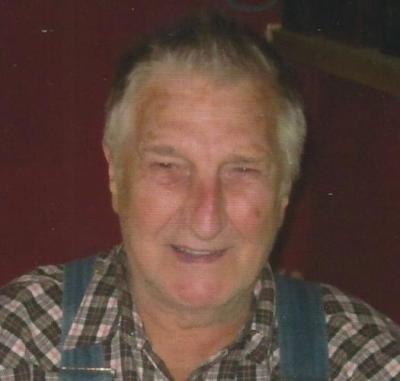 Mr. William "Overalls" Edward Sauls, age 90, Telford passed away August 13, 2019 at the Johnson City Medical Center.
Mr. Sauls was born in Washington County, TN, son of the late John and Blanche Sauls. In addition to his parents, Mr. Sauls was also preceded in death by his wife, Ruby Sauls; sisters, Mary Ball and Callie Craine; brothers, Herman Sauls, John Sauls Jr. and Albert Sauls; grandson, Darrell Lee Sauls Jr. and a great-great grandchild.
Mr. Sauls was retired from ETSU and a farmer.
Left to cherish his memory are his daughters, Judy Davis (Stormy) of Jonesborough and Sarah Sauls of Telford; sons William Sauls (Kathy) of Telford and Darrell Sauls (Becky) of Fairview; 10 grandchildren, 28 great grandchildren, 17 great-great grandchildren; and several nieces and nephews.
Funeral services for Mr. Sauls will be held 7:00 PM, Saturday, August 17, 2019 at Dillow-Taylor Funeral Home with Pastor Joey Murdock officiating. The family will receive friends from 5:00-7:00 PM prior to the service.
Graveside services will be 2:00 PM, Sunday, August 18, 2019 at Washington County Memory Gardens. Pallbearers will be members of the Embreville Volunteer Fire Department.
In lieu of flowers, donations can be made to the Washington County Animal Shelter, 3411 North Roan Street, Johnson City, TN 37601.
08/17/2019
Randy, LInda Slagle
Sorry for your Loss. will be praying for you all.
Darrell and Becky, I am very sorry for your loss. Prayers for you and the family.
08/15/2019
Brenda Mathes-Story
I am so sorry to hear of the passing of Mr. Sauls. Condolence sent. God bless.