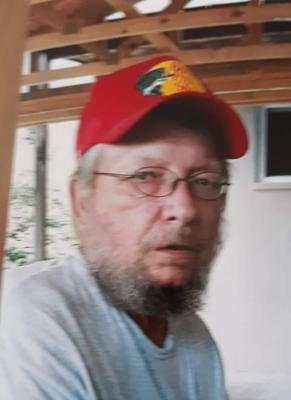 Mr. David Wayne Sauls, age 52, Limestone, passed away at his residence Wednesday, August 7, 2019.
Mr. Sauls was a native of Washington County and the son of Delbert Sauls and the late Evelyn Hensley Sauls.
David enjoyed fishing, camping and loved spending time with his great nieces Willow.
David is survived in addition to his father by his brother Danny Sauls, niece Clorissa Sauls, and great niece Willow Jenkins; and several aunts, uncles, and cousins.
Funeral service for David will be held Saturday August 10, 2019 at 7:00PM at Dillow-Taylor Funeral Home with Pastor John H Moore officiating. The family will receive family and friends from 5:00 â€" 7:00PM prior to the service.
Graveside service will be Sunday August 11, 2019 2:30PM at McCarty Church Cemetery. Pallbearers will family and friends.
08/10/2019
Patricia Garst
So sorry for your loss. My thoughts and prayers are with you and your family.
He was one of the funniest friends I ever had and he will be missed, my thoughts and prayers go out to his family .
08/09/2019
the murr family--don ,nancy ,and bill
THINKING OF YOU AND YOUR FAIMILY AT THIS TIME OF SORROW. PRAYERS IS WITH YOU.
I have so many memories I'd like to share but for now I offer prayer
What a guy always there for us we love n appreciate the time we got to spend together from smokin meat at the VFW, Sunday racing to just always a kind words n smile on his face. For the family during this difficult time.
08/08/2019
Freddie Jarrett
Delbert, you and Danny and all the family are in my thoughts and prayers. The short time I was around David, I thought the world of him. One of the most down to earth people I've known. He will be missed by many. Wishing you peace and comfort in your time of sorrow.