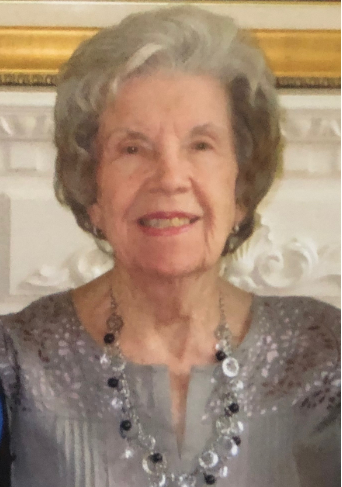 "I have fought the good fight, I have finished the race, I have kept the faith."
2 Timothy 4:7
Rebecca (Becky) Leftwich Ingram, 94, passed away on August 1, 2019, at Franklin Woods Hospital in Johnson City, TN. She was born on June 29, 1925, in Roanoke, VA, to Agnes and James Leftwich. She resided in Salem, VA, until she moved to Johnson City to be close to her son and his family. She was an active member of Trinity Baptist Church (Jonesborough, TN) and the United Emmaus Community. One could always find her reading devotionals, working on word puzzles, walking, shopping, or spending time with her friends from church or Colonial Hill Retirement Center. Becky was a great friend, and a doting mom to her only son, Duke. Her biggest pleasure was being "Granny" to her grandchildren.
In addition to her parents, she was preceded in death by her husband, Raymond E. Ingram in 1983. Also, preceding her in death were her brothers: Kyle, Ralph, Rudy, and James Leftwich, and sisters: Dot Rice, Louise Walker, Margaret Cromer, and Elizabeth Saunders.
Survivors include: her son, Russell (Duke) Ingram and wife Maggie; and grandchildren: Russell Ingram and wife, Anna, and Rachel Ingram.
Visitation will be held Wednesday, August 7, 2019 from 3:00-5:00 p.m. at Dillow-Taylor Funeral Home, Jonesborough, TN. Graveside services will be held Thursday, August 8, 2019 at 1:00 p.m. at Evergreen Burial Park in Roanoke, VA.
In lieu of flowers, charitable contributions may be made to Trinity Baptist Church, 260 Headtown Road, Jonesborough, TN.