Ruby Jewel Huskins
07/25/2019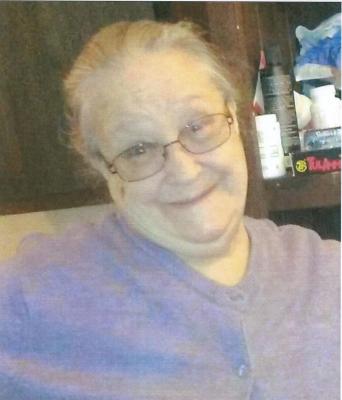 Ruby Jewel Huskins woke up in the arms of her saviour, Jesus Christ, Thursday July 25,2019. Ruby was a native of Marietta, Ga and lived in Erwin, TN. She is the wife of Johnnie Huskins of 66 years and the most wonderful Mother to Barbara Guinn and Shona Huskins. She was Mamaw to Rhonda Wolkotte, Robert Guinn Jr., Terry Allen Williams and Lindsey Williams. She has eight great grandchildren; Abagale, Christopher and Lillian Wolkotte, Jayden Caldwell, Waylon Williams, Kennedy Potter, Bridgette and Archer. She has two living sisters Pat Ditrapani and Carol Morris. She was proceeded in death by 3 siblings. She had several nieces and nephews and too many friends to count. Ruby's family would appreciate your visit to her celebration of life at Dillow -Taylor Funeral Home in Jonesbororough, TN on Sunday, July 28 2019. Viewing will be at 7-8 p.m. and funeral service starting at 8:00 pm. Her grave side service will be Monday July 29 at 10:00 a.m. at Bumpus Cove Cemetery Special mentions go to her very special niece Glora Lee Hall, Dan Kilpatrick and the Kilpatrick Family, Chris Wolkotte and to all Rubys wonderful family who have contributed to her service by all means. Ruby loved each and every one of you dearly. If she could tell you anything right now she would say "Get right with the Lord so you can meet me again in heaven, Friends"
Leave an Eulogy or Condolence for Ruby Jewel Huskins
EULOGIES & CONDOLENCES
Barbara & Shona, I am so sorry for the loss of your sweet mother. She was a good neighbor to everyone at Sunnycrest and always had a smile and a kind word for everyone. It was always a pleasure to be around her. Deepest sympathy to all of you. Cindy, Dan and Neighbors at Sunnycrest.
07/28/2019
Jane Love Odom
Johnny ,Barbara ,And Shauna. I know your hearts are broken. To hear that Ruby has passed on is bittersweet for I know she's with her lord and savior Jesus ,Ruby didn't just say she was a Christian she Lived it she was a wonderful role model for everyone living around her .. I could never repay her for the love and caring she showed my boys when they were so small she would always laugh and tell Johnathan she would be his grandmaw too cause He was named after a Johnny and she had a Johnny and he was her Johnathan and he loved your dad cause he would let him follow him around lol every step he took and after all Barbara you both had That red hair lol and Shauna would rock him and yes spoiled him real good he loved you all Ruby was a great neighbor and a great friend. Love you all my prayers are with you when I went down and viewed her she look like she was sleeping and would wake up and ask Well Jane where you been Keeping your self. May God carry you all through this sad time but know Ruby's waited along time to see Jesus now she gets to sit and talk with him. Praise be to the lord God
RIP my dear Aunt Ruby. I always thought of you even though we lived miles apart. You always remembered my birthday and I always had a card by April 24. I will always love you and you will be missed greatly.