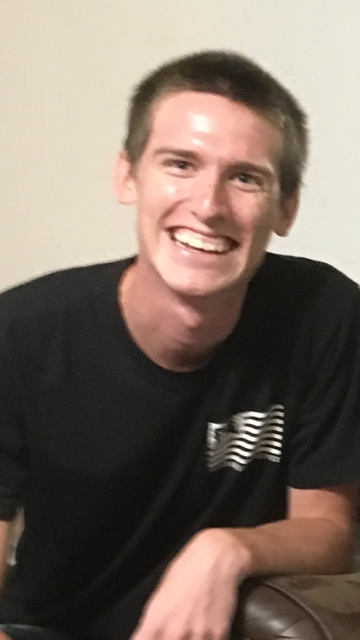 Jeremiah Wayne "Jeremy" Clark, age 21, Jonesborough, passed away Monday, July 15, 2019.
Jeremy was born in Washington County and the son of Michael & Kimberly Keplinger Clark, Jonesborough.
He was a member of New Victory Baptist Church.
Jeremy was a Welder for Worthington Industries. He enjoyed fishing, always saying "going fishing with Dr. Pepper and Dr. Enuf".
In addition to his parents, survivors include a brother, John Robert "Bobby" Clark; a sister, Chaney Clark; grandparents, Robert & Ruby Keplinger and John & Doris Clark; aunts and uncles, Mark & Debbie Keplinger, David & Helen Keplinger, and Wade Shelby "Blue" & Kim Keplinger; several great aunts, uncles and several cousins.
Funeral services will be conducted 7:00 pm Friday, July 19, 2019 at Dillow-Taylor Funeral Home with Dr. Lester Morelock officiating. The family will receive friends from 5:00-7:00 pm Friday prior to the service.
Interment services will be conducted 10:00 am Saturday, July 20, 2019 at New Victory United Methodist Church Cemetery.
Pallbearers will be his close friends.
Memorial donations may be made to the family for funeral arrangements, c/o Dillow-Taylor Funeral Home P.O. Box 98 Jonesborough, TN 37659.
07/19/2019
Samantha & Nick Seay
My husband and I had the pleasure of knowing Jeremy from the local and a job they worked together in Virginia last year. It broke our hearts to hear of his passing. The family is in our thoughts and prayers.
So sorry to hear about Jeremy's passing. My sincere condolences for you and your family. Sending prayers.
07/19/2019
Jennifer, Dean and Deanna France
Our prayers are with you. We love you guys. Jeremy had a big beautiful heart and we loved him for that. God bless you Jennifer , dean and deanna France
07/18/2019
Linnia Painter (Browning)
My thoughts are with you at this time. May God be with you and see you through this now and in the days to come.
May our God's love and comfort surround all of you during this time.
07/18/2019
Christopher Dickens
Your going to be missed. Prayers to the family. Sorry for the loss i love you all and miss you
07/18/2019
Rhonda L. Edens
Mike and Kim, May God pour out grace and mercy to you and your family at this time of loss. You are all in my thoughts and prayers. Love you all!
07/17/2019
Wayne,Linda and David Rosenbalm
Mike and family sorry for your loss.You all are in our thoughts and prayers
My deepest condolences. I will keep you and your family in my thoughts and prayers