06-03-2019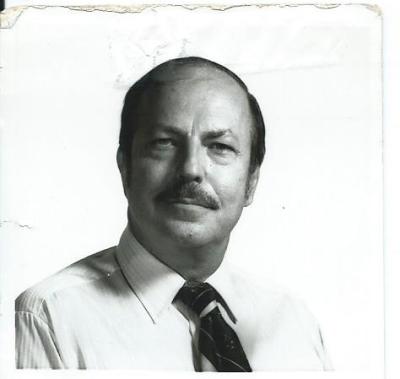 SERVICE SCHEDULE

Mr. Kenneth Ralph Bierma, age 92, Telford, passed away Monday, June 3, 2019 at his residence.
Mr. Bierma was born in Berwyn, Il and the son of the late Frederick C. & Edna Beghitschke Bierma. He was also preceded in death by his wife, Clara Greene Bierma.
He was of the Presbyterian faith.
Mr. Bierma was a United States Navy Veteran of World War II, serving in the Pacific Campaign, primarily on Mine Sweepers.
He retired from AT&T, ITT, Western Electric and Northern Telecom. He was also a part-time employee of Dillow-Taylor Funeral Home. He was a 32nd Degree Mason.
He enjoyed woodworking, toy trains, NASCAR, Football and helping others.
Survivors include three children, Linda N. Bierma, Sandra E. Britt and Larry R. Bierma; granddaughter, Lindsey J. Britt Shafar; great-granddaughter, Claire L. Shafer; and a host of friends.
The family will receive friends from 2:00-4:00 pm Thursday, June 6, 2019 at Dillow-Taylor Funeral Home.
Graveside services will be conducted 10:00 am Friday, June 7, 2019 at Mountain Home National Cemetery with Rev. Ron Thompson officiating.
Pallbearers will be friends at Dillow-Taylor Funeral Home.



Would you like to leave an eulogy or condolence for Kenneth Ralph Bierma? If so, simply click HERE
EULOGIES & CONDOLENCES
06-06-2019
Diana Mashburn
I'm clara's Cousin by marriage. We thought the world of Ken. He was so good to "Doobie" but was also such a good hearted man. He loved our son , Johnny and have him a set of drawing pens when he found out ylthat was what Johnny was taking in school. We are so sorry we can't make it to the services. Bridget can't get off work, Johnny works in Charlotte John is in blind training in Birmingham and I have plans I can't change. John and I drove by the grave just last month to see the flags. Just remember he will always be taken care of. We are proud to call him friend and are so greatful for his military service. I cannot fully express our love for Ken but he will not be forgotten by "June"and his family. Our hearts are with you
Dillow-Taylor is a third generation family-owned business...established in 1929
---
Dillow-Taylor Funeral Home and Cremation Services
P.O. Box 98, Highway 11-E, Jonesborough, Tennessee 37659
Office: 423.753.3821 Fax: 423.753.7409

Hours of Operation:
Monday - Saturday: 8am - 5pm
Sunday: 12pm - 4pm
---