05-15-2019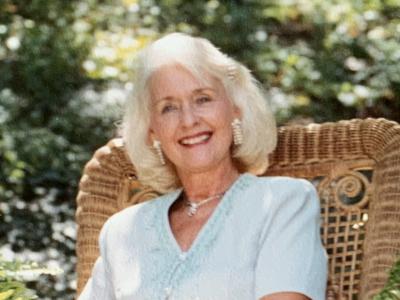 SERVICE SCHEDULE

Betty Lynn Arrowood Baker, passed away May 15, 2019 in Johnson City, TN

Betty began life in Washington College, Tennessee, as the second daughter born to Bill and Nellie Chapman Arrowood. She enjoyed a marvelous childhood in the rural Lamar community where she played with neighborhood children, rode bicycles on the country roads, splashed in the creeks, enjoyed animals on the family farm, and befriended the people who stopped by her father's country store. She grew to love many of the families in the community and remembered them fondly throughout her life. She was also privileged to be part of a large extended family that included many aunts, uncles, and cousins – all of whom provided wonderful support through the trials that she faced in life.

A member of Tacoma Church of God, Betty served faithfully in many areas of ministry. Her passion was working with children, and she developed Christian ministry programs for the preschool and childrens' departments and taught regularly. She also served on various councils and committees at Tacoma and oversaw or participated in numerous church functions.

Betty attended Lamar High School grades 1-12 and graduated in the 1963 senior class. In 1967, she graduated from ETSU with a BS degree in Elementary Education with a special endorsement in Early Childhood Education. In 1971, she received her MS in Education.

Betty's career in education spanned over 30 years. She was the first certified Title I kindergarten teacher in the Washington County, Tennessee, School System and began kindergarten programs at Bernard, King Springs, and Cherokee elementary schools. After six years with the Washington County School System, she became an Elementary Consultant for the Tennessee State Department of Education's Upper East Tennessee, Northeast Regional Office. While serving 21 school systems in northeast Tennessee over 24 years, she worked with many superintendents, supervisors, and teachers who became both colleagues and friends. She was also well known for her leadership in Early Childhood Education conferences, inservices, and seminars throughout Tennessee.

In addition to her professional career, Betty owned and operated Betty's Florist in Jonesborough, Tennessee, and for 25 years owned and operated Ivy Hill Collectibles in Elizabethton, Tennessee. An avid yard sale enthusiast, she made many friends.

Betty was preceded in death by her parents, her older sister, Anna Sue Bennett, and by two husbands, Roger Lee Dempsey and Carson B. Baker, Jr. She is survived by a son, Tommy David Lee II; his wife, Tamitha; and three grandchildren, Katherine Morgan Lee, Andrew William Thomas Lee, and David Arlington Lee. She is also survived by her beloved Harold.

Betty was blessed to have many friends throughout her lifetime but was especially blessed to have her forever friends to whom she will always be grateful – Anita, Birdie, Cathy, Mary Fredna, and Pat. Thank you, my dear friends.
The family wishes to thank the staff of JCMC, Princeton Transitional Care, and especially the Waters, where the care in her last days was exceptional.

Funeral services will be held at Dillow-Taylor Funeral Home with visitation on Saturday May 18, 2019 from 4:00 to 6:00PM with services to follow. The Rev. Dwayne Pierce and Rev. Rick Ballard will officiate.

Pallbearers will be Sherrill Hodge, Frankie Saults, Marty Livingston, Randy Livingston, Harold Foister, and Allen Butcher.
Honorary pallbearers – Men of Tacoma Church of God.

Graveside services will be Sunday May 19, 2019 3:00 PM at Cherokee Baptist Cemetery, 143 Mayberry Road, Jonesborough, Tennessee.



Would you like to leave an eulogy or condolence for Betty Lynn Arrowood Baker? If so, simply click HERE
EULOGIES & CONDOLENCES
05-19-2019
Tom and Barbara Ketchum
We know your hearts are broken and we send our condolences to Tom, Tamitha, Morgan, Andrew and David. The many friends we met last night speaks well of Betty as a person that lived life well. She was the epitome of a true southern lady, a gracious hostess, a wonderful friend, and the greatest memaw to our precious grandchildren. Along with family and friends we will miss her dearly. Love Mum Mum and Pepaw
05-18-2019
Debbie Payne-Morrison
Betty was a beautiful lady both inside and out. One of the rare sweet ones God created! Every time I met her, no matter how many years it had been, she always remembered my name and acted as if it was only yesterday we last talked. She was one of the most sweetest and kindest people I've ever known. She always had a kind word and a smile on her face. What a blessing to have known her. As a new kindergarten teacher in 1974, I was comfortable with her visiting my classroom as the Early Childhood State Supervisor. It was also a joy renewing our friendship after retirement. I found she was still the same sweet person. Condolences to the family of such a precious, precious loved one.
05-17-2019
Diana Mashburn
My husband John was so proud and excited to introduce me to his great friend Betty. He admired her kindness, her love for every one around her, her intelligence but most of all for her smile and soft words. We will both miss her so much
05-17-2019
Marla Whetsell
I am so sorry for your loss. Betty was always so sweet and a inspiration for all. I truly will miss her. May God give comfort to all. I will always remember her smiling face. She was a blessing to anyone who knew her. Prayers dear family
05-17-2019
Janis Livingston
I will miss seeing her at yard sales. We always commented on our finds, or our treasures. We neither one needed a thing but it was fun to look. I counted her as a good friend.
05-17-2019
Deborah Futrell Eubank
Miss Betty was loved by all who knew her. She singlehandedly Transformed the preschool department at My fathers' church, Southside Baptist in the early '80's. She used cutting edge learning strategies that are still being used today in daycares and preschools throughout the country. She was an intelligent, accomplished, gracious woman who epitomized the ideal of a southern lady. She loved all her "children" and was instrumental in creating an environment where children couldn't wait to come to church. She has touched countless lives and we were blessed to have known her.