04-23-2019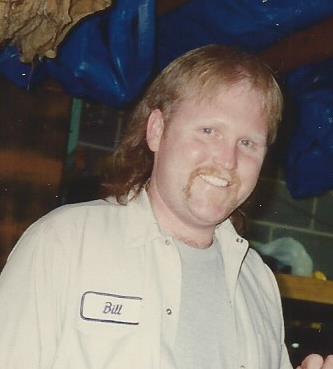 SERVICE SCHEDULE

Mr. Johnny B. Malone, Jr. 48, Jonesborough unexpectedly went home to be with Jesus on Tuesday, April 23, 2019 at the Johnson City Medical Center surrounded by his family.
Born on December 28, 1970 in Washington County, Tennessee to John and Linda Greer Malone. Johnny was a 1989 graduate of Davy Crockett High School. He is preceded in death by his father.
He is leaving behind his loving mother, Linda (Ronnie), one sister Jenny Kellam (Jeff), two nieces Johanna and Journey Kellam, his best friend and confidant, Chris Havens, and his beloved cat, Tim E.
Johnny had a God-given, natural talent, and knowledge of anything mechanical. He previously worked in industrial maintenance, but his true passion was automotive. He loved working on cars and spent hours in his garage. He was a member of the NRA and former member of the Leesburg Ruritan.
Johnny B. Malone, Jr. will be remembered as always willing to help anyone who needed him, and that nothing was more important than his word.
Family will receive friends Friday April 26, 2019 from 5:00-7:00 PM at Dillow-Taylor Funeral Home. Graveside services will be Saturday April 26, 2019 11:00 AM at Maple Lawn Cemetery with Steve Ferguson officiating.
Pallbearers will be Tommy Schuepte, Chris Havens, Josh McCurry, Larry Bandarra, Dewight Elliot, Jeff Price, Martin Garst, and Mikki Clouse.



Would you like to leave an eulogy or condolence for Johnny B. Malone, Jr.? If so, simply click HERE
EULOGIES & CONDOLENCES
05-22-2019
Andrea Harvey Miller
I am so sorry to hear about Johnny. He was a good friend to ne. I know he is ok and happy now because he is with his 1st true love Valerie.
04-26-2019
Pam Minor
Linda and family, We are very sorry to learn of your loss. Our prayer is for God to give you comfort, peace and strength to make it through the days, weeks, and months ahead. In Deepest Sympathy, Pam & Gerald Minor. (Jonathan's Nana & Pops)
04-26-2019
J.Shannon Zukas
Thoughts and prayers for the family..We were not related,but we often joked about our (Malone) name.However we were classmates,and childhood friends..
04-26-2019
Vickie Milhorn
My deepest condolences on the passing of Johnny. He will be remembered fondly by all who knew him. I was introduced to Linda once at Chris's but never got to meet his sister. He loved his friends and family dearly. I will truly miss him and will keep the family and rest of his friends in my prayers.
04-26-2019
Aunt Petie.
Always loved him from birth ..... A little cotton headed bag of joy ..... Alway plotting what to do next....But oh the happiness he brought to my life ....Always willing to go that extra mile for anyone .......I would never give up 1 minute of the time or conversation with him........He will always be in my heart and I'll never quit loving him, the rest of my life on earth .....They make different kinds of cars , different houses, different clothes, and many other things ........ But our Lord and Savior made only (1) Johnny B.Malone Jr. and I had the privilege to know hm from birth to death .....One day I'll see him again ..❤️
04-25-2019
Robin Castania
Dear Linda and family, My sincerest condolences to you all. And my love and prayers during this most difficult time. Johnny was a good friend to Chris and he will truly be missed. Love, Robin (Chris' mom)
04-25-2019
Gaye Conway
Jenny and family ... I am so sorry about your brother ... Praying for God's comfort during this heartbreaking time. Remember he will live on in your heart and memories.
Dillow-Taylor is a third generation family-owned business...established in 1929
---
Dillow-Taylor Funeral Home and Cremation Services
P.O. Box 98, Highway 11-E, Jonesborough, Tennessee 37659
Office: 423.753.3821 Fax: 423.753.7409

Hours of Operation:
Monday - Saturday: 8am - 5pm
Sunday: 12pm - 4pm
---