04-21-2019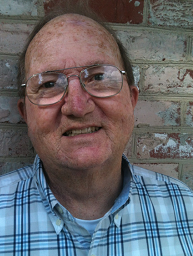 SERVICE SCHEDULE

Rev. Texas Allen Murray, 78, Johnson City, went home to be with Jesus on Easter Sunday, April 21, 2019, at NHC Healthcare of Johnson City after a lengthy illness.
Rev. Murray was born in Washington County and the son of the late William Elbert & Violet Helen Blalock Murray. He was also preceded in death by an infant sister.
He was a member of Skyline Heights Baptist Church. He graduated from Graham Bible College
Rev. Murray was honorably discharged from the US Navy after four years of service. He worked for Mahoney's for 30 years.
Rev. Murray is survived by his wife of 54 years, Mildred Mashburn Murray; children, Cynthia (Roy) Hardin, Limestone, and Gregory (Angela) Murray, Knoxville; his pride and joy, his grandchildren, Allison and Rebecca Murray, Knoxville and Austin and Joshua Hardin, Limestone; sister-in-law, Brenda Murray; brothers, Ronald (Joyce) Murray, Michael (Helen) Murray and Donald Murray all of Johnson City; sister, Phyllis Ramey, Kingsport; and several nephews and nieces.
The family would like to extend a special thank you to NHC Healthcare Station 3 of Johnson City, particularly, Sam White and Kristy Draper, for all their wonderful care and support.
Funeral services will be conducted 7:00 pm Wednesday, April 24, 2019, at Dillow-Taylor Funeral Home with Dr. Ken Gaskin officiating. The family will receive friends from 5:00-7:00 pm Wednesday prior to the service.
Interment services will be conducted 11:00 am Thursday, April 25, 2019, at Monte Vista Burial Park.
Pallbearers will be Dewayne Sparks, Jeffrey Sparks, Mark Jones, James Michael Ramey, Nathan Murray and James Edward Laws.



Would you like to leave an eulogy or condolence for Texas Murray? If so, simply click HERE
EULOGIES & CONDOLENCES
04-24-2019
Bernia Barnett
Many good childhood memories with Mr. Murray. Heaven has gain an angel. Prayers of comfort for your family ~
04-24-2019
Delores Palmer Mettler
Mildred I am so sorry for your loss. I remember Texas from high school and I would see him at Mahoney often. I hope you are doing well and your family. Call me sometime at 257 3501. Delores Palmer Mettler
04-24-2019
Jolene WaltersPrayers
Prayers for everyone during this time. He is with God and is well.
04-23-2019
Tony Roberts
Greg, So sorry to hear about your father, I understand how hard it is to loose a parent. Look up to our heavenly father and he will help you through this heart breaking time. It's my prayer that God will touch each of you and lift you up. Tony Roberts Stowers Truck Service
04-22-2019
Julie Lowery
Greg, I was so very sorry to learn of your Father's passing when I came into work today. My thoughts and prayers are with you and your family. He was called home on such a special day. Celebrate his life and look forward to being reunited in Gods heavenly kingdom. God bless you and your family. Julie Lowery
04-22-2019
Jeanette Knight
He was a good christian man. Heaven will be brighter with him there.
Dillow-Taylor is a third generation family-owned business...established in 1929
---
Dillow-Taylor Funeral Home and Cremation Services
P.O. Box 98, Highway 11-E, Jonesborough, Tennessee 37659
Office: 423.753.3821 Fax: 423.753.7409

Hours of Operation:
Monday - Saturday: 8am - 5pm
Sunday: 12pm - 4pm
---