04-10-2019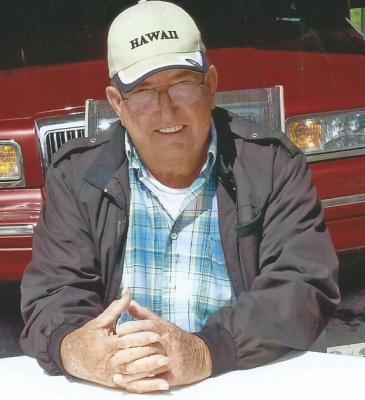 SERVICE SCHEDULE

Bob Nelson (Robert Lee), Limestone, was born July 23, 1935 and went to be with Jesus Wednesday, April 10, 2019.

He was a lifelong farmer of Gravel Hill Farms and is preceded in death by his wife of many years, Mary Axie. He was also preceded in death by his parents John and Edith Nelson of Limestone, TN, brothers; John Nelson, Jr. and Earl Nelson, sisters, Pauline Whitworth and Frances Laws.

He was a member of Mt. Carmel United Methodist Church where he had many friends.

Bob leaves behind a son, Sam Nelson and wife Melisa; a daughter: Sharon Rush and husband Mike; son, Richard Shelton; special grandsons, Brandon Nelson and Dustin Shelton; special granddaughter, Emma Kate Nelson; special sister-in-law and caregiver, Linnia Painter; sisters, Geri Ball, Charlotte Tuton, and Maggie Saults; brother, Ken Nelson; very special friends and large extended family: Robert Ryans, Mary and Bill Johnson, Bo Philips, Louise Timmons, Mona Stanton, Wayne Rupert, Dr. Dale Grant, Roger Jessee, Jim Powell, Freddy Nelson, and many nieces and nephews.

He enjoyed life and warm sunny days with his dog Blue. He would always say "I Love You More."

The family wants to thank the doctors and nurses of Internal Medicine of Johnson City and others for care given to our father.

Funeral services will be conducted 7:00 pm Friday, April 12, 2019 at Mt. Carmel United Methodist Church, 116 O.O. Moore Rd. Chuckey, TN 37641, with Pastors Rich Mullan and Karen Lane officiating. Music will be provided by Mt. Carmel United Methodist Church Choir and Greg Stafford, pianist. The family will receive friends from 5:00-7:00 pm Friday at the church and other times at Dillow-Taylor Funeral Home.

Graveside services will be conducted 11:00 am Saturday, April 13, 2019 at Liberty Cemetery, Chuckey, TN. Friends are requested to meet at Dillow-Taylor Funeral Home at 10:15 am to go in procession to cemetery.

Active pallbearers will be Robert Ryans, Billy Ball, Danny Phillips, Kenny Nelson, Doug Saults and Snide Hensley.










Would you like to leave an eulogy or condolence for Bob Nelson? If so, simply click HERE
EULOGIES & CONDOLENCES
04-13-2019
David and Sandra Holt
We are very thankful for the many years of knowing Bob and his family and would like to extend our heartfelt sympathy to each of you. His memory will live on in our hearts and we look forward to seeing him again one sweet day! Praying for you all and sending our love, David and Sandra
04-12-2019
Russell Treadway
Nelson Family, you have our sincerest condolences on the passing of Mr. Nelson. May God wrap his loving arms around all of you. Prayers for all. Russell & Cheryl Treadway Burlington, WA
04-12-2019
Hugh & Margaret Wallace
We are sorry for your lost. From watching the video you have great memories.
04-11-2019
Linnia Painter
Not only was Bob my brother-in-law he was a friend and a comforter in a time when both needed each other. I will never forget the times and many conversations we had this past year. I will miss him greatly. Go rest high upon that mountain, my friend.
04-11-2019
Theresa Sutton
Praying for the whole family.
04-11-2019
Charles Nelson
I am honored to have had him as an uncle and a friend. I always knew growing up that Bob and Axie was just across the fence if I needed anything. Two quick things I want forget about those days. 1 night the storms were really bad so dad (Ken) took us all to Bobs because they had a basement in case of a tornado. Well bored boys do dumb things. Someone, no names mentioned SAM. shot a shot gun out of his bedroom window. well lets just say Bob made sure that we understood that being dared doesent make it right to do it. And lastly, Of course the opossum story that involved him and Dad (ken). He would just belly roll telling it. So with a sad heart I say I love you and rest in peace. Im truly gonna miss you.
Dillow-Taylor is a third generation family-owned business...established in 1929
---
Dillow-Taylor Funeral Home and Cremation Services
P.O. Box 98, Highway 11-E, Jonesborough, Tennessee 37659
Office: 423.753.3821 Fax: 423.753.7409

Hours of Operation:
Monday - Saturday: 8am - 5pm
Sunday: 12pm - 4pm
---