04-05-2019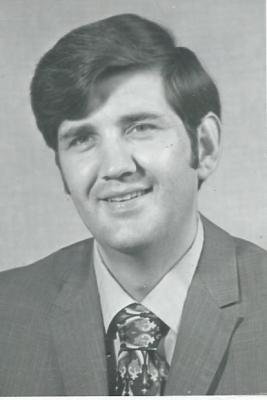 SERVICE SCHEDULE

Dr. Carroll R. Hyder, age 77, Johnson City, passed away Friday, April 5, 2019 at Select Specialty Hospital in Bristol.
A native of Johnson City, he was the son of the late Daughton and Stella Moody Hyder.
He was a member of Boones Creek Christian Church.
Those left to cherish his memory are his wife, Jimmie Ann Leonard Hyder, Johnson City; son and daughter-in-law, Christopher Todd & Jennifer Hyder, Johnson City; two special grandsons, James Hyder and Patrick Hyder; one brother and sister-in-law, Norman & Barbara Hyder, Maryland; sister-in-law, Patsy Johnson and husband Richard, Johnson City; three nieces and one nephew.
He graduated from Boones Creek High School in 1959. In 1967 he received his B.S. and also his M.A. from East Tennessee State University in Industrial Technology. In 1971 he received his PH.D. from The Ohio State University in Industrial Technology and Research Statistics.
Dr. Hyder served four years in the United Sates Air Force at Barksdale Air Force Base in LA. He was a Photo Intelligence Photogrammetry and Cartographic. His unit was presented the Presidential Unit Citation. He was affiliated with scientific, professional and civic organizations: Associated General Contractors of America, East Tennessee Associated General Contractors, National Association of Home Builders, Johnson City Area Home Builders, Syndication, American Vocational Association, and Epsilon Pi Tau, International Honorary Fraternity, and Kiwanis Clubs International. He also had Professional License US Security and Exchange Commission Series 22 and US Security and Exchange Commission Series 63.
Dr. Hyder was Associate Dean and Professor at East Tennessee State University. He was Dean of the College of Applied Science and Technology at E.T.S.U. and Chairman of Department of Technology at E.T.S.U. He was Associate Professor and Coordinator of Construction Technology program, Vocational Teachers program, and graduate program. He was also at the center for Vocational and Technical Education, Research Associate with primary focus in program evaluation and Career Education and Highway Safety Projects. At E.T.S. U. he helped develop the Gray Fossil Site. He was also instrumental in Digital Media at the University.
He loved to play golf and took many trips with friends to play.
Funeral services will be conducted 7:00 pm Monday, April 8, 2019 at Dillow-Taylor Funeral Home with Mr. Michael H. Freeman officiating. The family will receive friends from 5:00-7:00 pm Monday prior to the service.
Private interment services will be conducted at Washington County Memory Gardens.
In lieu of flowers, please make donations to ETSU Foundation of Business & Technology 1276 Gilbreath Dr. Johnson City, TN 37614 or American Cancer Society 871 N. Weisgarber Rd. Knoxville, TN 37909.



Would you like to leave an eulogy or condolence for Carroll R. Hyder? If so, simply click HERE
EULOGIES & CONDOLENCES
04-13-2019
Curt Lynn
Jimmie and Family, I am so sorry to hear about Carroll. He was always a great man and had a great family. You are in my thoughts and prayers.
04-09-2019
Jamie Branam Brown
Dr. Hyder was my Dean when I chaired the Applied Human Sciences Dept. He was the best administrator I ever served under. He treated every person with dignity and respect. He taught me so much and I was always happy to see him and spend time talking with him. My heart is broken for all of you and us. I pray you find peace. He was truly a great man.
04-09-2019
Laura Cooper
Dr. Hyder was truly the most caring, interested, and genuine boss I have ever had in my life. He quickly eased my nerves and turned into a mentor and role model. Even after his retirement , keeping up with both Jimmie and Dr. Hyder was always a pleasure. My family would have done anything they needed in a heartbeat. He was so genuine and sincere. So is Jimmie. I feel blessed to have known him. He always asked about my son and his illness - he put others before himself. There truly are not many like him - I feel very blessed my path crossed with Jimmie and Dr. H. Thank you for allowing me to share a glimpse of your life. Your inspiration and encouragement definitely improved mine. God bless you.
04-09-2019
Mary Goodman Southerland
Dr. Hyder was a wonderful inspiration when I returned to ETSU for graduate school. He served on my thesis committee and was always so encouraging. He was pleased to know that one of the teachers in my high school career that I felt helped me so much in Math was his mother in law. Prayers for his family.
04-08-2019
Linda Townes
Dr. Hyder was an inspiration to me, having taught me architectural and house construction classes in the early part of my career. I have never forgotten his help and encouragement. I am so sorry to hear of his passing and wish to express my condolences to his family.
04-08-2019
Duane Redman
It is with a heavy heart that I hear of the passing of a dear friend, Mr. Hyder. As a heating and air conditioning service technician for Bailey's Htg and Air I have had the pleasure to get to know Carroll on a personal basis and enjoyed many a long conversation with him. Always a true gentleman in the purest sense in that he always took time in his busy schedule to speak with me. As of right now I am working a government position in Somalia, Africa so I send my prayers and sympathy to the Hyder family- to Chris and Jennifer, and to let them know that I am thinking about them.
04-08-2019
Brenda Clarke
Jimmie and family - I am so saddened for you and your family on your loss of Carroll. My thoughts and prayers go out to you at this time. Please know that you and Carroll were always two special people to me. Take joy in the fact that Carroll was an exceptional man.
04-08-2019
Osborne Electric Inc.
Our sincere sympathy to the family in the passing of Mr. Hyder. He was always friendly and helpful . An intelligent and a good man. He will be missed, but pleasantly remembered.
04-08-2019
Holly Davison
Jimmie, I was so sorry to hear about Dr. Hyder. He was one of my favorites in the Department. Being one of two of the first to do the crossover Master degrees from Family and Consumer Sciences, Dr Hyder was so helpful and made us feel welcome and included. ....Such a fine man, liked and admired by all. My thoughts are with you and family at this difficult time. Love and Hugs
04-07-2019
Linda Garceau
Carroll was a beloved faculty member and colleague. His sense of calm solved many problems and got people back on the right track. Although he has been gone now for 5 years from the College of Business and Technology, he is still missed. Linda Garceau, ETSU Colleague
04-07-2019
Harriette Carr
Jimmie, I am so sorry to read about Carroll's death. He and Butch were the same age and will be able to meet again, soon. Please know that you and your family will be in my prayers. Harriette
04-07-2019
Don Bailes
I am sorry to hear that Carrol has passed away. He was such a kind, personable, and friendly colleague. He was a cherished friend who was a great leader and cared about everyone. My prayers for his extended family and friends are for the grace, peace, and strength only God can give are with you as we all miss him.
04-06-2019
Judi Taylor
Dr. Hyder was one of the best bossses I ever had and I really enjoyed working with him at ETSU.
04-06-2019
Kenny & Carol Johnson
Jimmie Ann, Chris, & family, Our deepest condolences on Carroll's passing. You are in our thoughts & prayers. God Bless. Love, Kenny & Carol Johnson
04-06-2019
Tina McIntosh
A real gentleman.. That was Carroll. He will be greatly missed. He had a heart of gold and I know he loved his family dearly. My nephews are truly blessed to call him Grandfather. My heart is hurting that I can not be there right now for this beautiful family but know that you are all in my heart and in my prayers.
Dillow-Taylor is a third generation family-owned business...established in 1929
---
Dillow-Taylor Funeral Home and Cremation Services
P.O. Box 98, Highway 11-E, Jonesborough, Tennessee 37659
Office: 423.753.3821 Fax: 423.753.7409

Hours of Operation:
Monday - Saturday: 8am - 5pm
Sunday: 12pm - 4pm
---