04-03-2019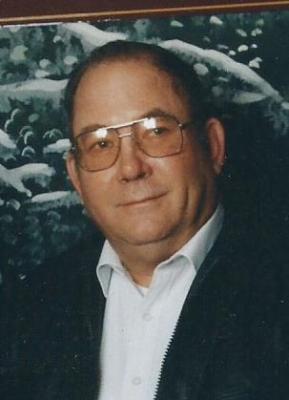 SERVICE SCHEDULE

Arthur Blaine "Butch" Carr, Johnson City, passed away on April 3, 2019 at his residence.

He was born in Johnson City on April 15, 1941, to Marion R. and Pauline Y. Carr.

Butch was a US Navy veteran and the owner of Butch Carr's Toy Store and Young's Warehouse.

He was a longtime, active member of Covenant Presbyterian Church until his illness.

He was a proud member of both the Washington County Republican Party and B.P.O.E. (Elks) Lodge 825 where he was very involved with children's activities, running the Hoop Shoot contests for boys and girls aged 6-12 for many years, and helping with the Coy Trivette Shoe Fund that provided shoes for Washington County children in need of shoes. He also volunteered his time to assist with applications for Elk's Scholarships and Elk's Nursing Scholarships. A self-described humorist, Butch truly enjoyed making people laugh through jokes, pranks, stories, anecdotes and tall tales.

Mr. Carr was preceded in death by his parents and his sister, Julia Grace Avery Jensen.

He is survived by his wife of 50 years, Harriette Cheek Carr; daughter, Aneita Gayle Carr of Johnson City; son, Cullen Blaine Carr of Asheville, NC; son, John Carr (Kayla) of Kingston Springs, Tennessee; sister Joanne (Jack) Haga, Lexington, Kentucky; and niece Cynthia Sugg, Maryville, TN. He is also survived by his sister-in-law Sandra Cheek of Lexington, SC, and niece Wende Miller of Gaston, SC, nephew Charles Cullen Cheek III (Dana) of Columbia, SC, and several cousins, nieces and nephews.

A Memorial Service will be held at Covenant Presbyterian Church on Sunset Drive on Sunday, April 7th at 3:00 p.m. with Rev. Paul Helphinstine officiating. The family will receive friends from 2:00-3:00 pm Sunday prior to the service.

In lieu of flowers, donations may be made to the Coy Trivette Shoe Fund, Elks Lodge 825 P.O. Box 315 Johnson City, TN 37605; or the Veterans Memorial in Johnson City, TN, Johnson City/Washington County Veterans Memorial, P.O. Box 3594, Johnson City, TN 37602.



Would you like to leave an eulogy or condolence for Arthur Blaine "Butch" Carr? If so, simply click HERE
EULOGIES & CONDOLENCES
04-07-2019
patricia miller
Dear Harriette and Children, Was so saddened to learn of Butch's passing. Like so many in this community he has left me with wonderful and funny memories. I greatly appreciated his involving me in the Hoop Shoot program and welcoming me as the Elks first lady member. I know he will be missed greatly. You all are in my prayers. He was truly a legend in his own time. pat
04-07-2019
Allan Colyar
I was sorry to here about Butch's passing. I got to know Butch hen he was helping take care of our neighbor Bud Kelsey. Even after Bud's passing I enjoyed seeing Butch from time-to- time. Allan Colyat
04-06-2019
Judy & Darrell Holden
Harriet we were sorry to learn of Butch's passing. We will keep you and your family in our hearts during this sad time. Love to all, Judy & Darrell
04-06-2019
VennahHaga
I am so sorry for your loss. I remember Butch very happily as being the bright spot of any gathering. He will be greatly missed.
04-05-2019
Guy Wilson
Butch was one of my oldest and dearest friends. Loved by many many people. We will miss him.
04-05-2019
Daniels family
So very sorry for your loss. Jack and Butch were good friends. Will keep you all in our thoughts and prayers during this difficult time.
04-04-2019
Dr. Phil Ensminger
I've known Butch for many years and we've had fun times talking about sports politics world affairs and everything else. It was my pleasure to call him a friend and I will cherish his friendship forever. To the family my prayers and condolences to you all and just know that he rests in the hands of our Lord and is at peace until we meet again.
04-04-2019
Phillip Carr
Blaine, I'm sorry to hear about your father. I remember him from many visits to the tobacco warehouse when I was a child.
04-04-2019
Dottie Woodby
My Dear Harriette and family. I am so sorry I didn't even know Butch was ill.My heart breaks with you all and I will be praying for peace and comfort from our Lord to wrap his arms around each of you and give you strengh to be strong.I have knew Butch and you for many years and his Mother and Dad.I know this pain and it is bad to lose a mate that you have spend so many years with. I wish I had the words to say to make it better all I can say is to trust in the Lord and he will give you peace. Dottie
Dillow-Taylor is a third generation family-owned business...established in 1929
---
Dillow-Taylor Funeral Home and Cremation Services
P.O. Box 98, Highway 11-E, Jonesborough, Tennessee 37659
Office: 423.753.3821 Fax: 423.753.7409

Hours of Operation:
Monday - Saturday: 8am - 5pm
Sunday: 12pm - 4pm
---