03-30-2019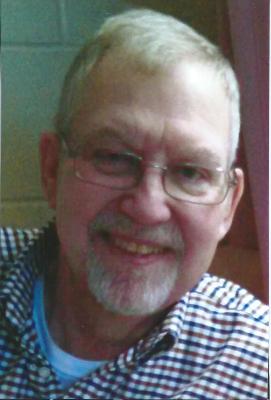 SERVICE SCHEDULE

Mr. Donald Chester Grywinski, of Telford, Tennessee went to be with his Lord and Savior on Saturday, March 30, 2019.
Don was born August 29, 1950, in Natrona Heights, Pennsylvania, son of the late Helene (Socha) Grywinski and Chester Grywinski. He is survived by wife of 44 years Karen (Morris) Grywinski; son Corey James and wife Shannon (Greco) Grywinski of Vandergrift, Pennsylvania; and daughter Stacey Lynne and husband Richard Bedingfield of Jonesborough, Tennessee; and grandchildren Gavin and Aiden Grywinski and Zachary and Megan Bedingfield. Also surviving are his sister Mrs. Dennis (Cindy) Kost of Lower Burrell, PA and brother-in-law Kevin and wife Wendy (Kelly) Morris of Kernersville, North Carolina; and two nieces.
Don was a graduate of Burrell High School, Lower Burrell PA and Penn State University. He was a substitute teacher for several years, followed by twenty-three years of service at Allegheny Ludlum Steel Corp. as a production scheduler. Don was an avid reader and had a great knowledge of the history of World War II, Theodore Roosevelt, and John F. Kennedy. He also loved older model cars and would strike up a conversation with anyone interested in listening. He dearly loved his grandchildren and spent many hours playing on the floor right along with them. Upon moving to Tennessee, he remained an avid Steelers and Penguins fan.
He was a member of Crosspoint Church. He loved his church and church family as well as his dearest friends Dr. Timothy and Susan Slomer and his beloved dog Sammy.
Memorial services will be conducted 2:00 pm Thursday, April 4, 2019 at Dillow-Taylor Funeral Home Chapel with Pastor Greg Doebler officiating. The family will receive friends from 1:30-2:00 pm Thursday prior to the service.





Would you like to leave an eulogy or condolence for Donald Chester Grywinski? If so, simply click HERE
EULOGIES & CONDOLENCES
04-28-2019
Glenn Rudolph
Karen & Family, So sorry to hear of Don's passing. I think of you all often. You were an important part of my life at Grace Church. Will be thinking of you and praying for you, Glenn
04-11-2019
Amy and MaryAnn Jarosinski
Karen, Stacey, and Corey, Grandma and I are so very sorry to learn of your loss. Don was a wonderfully kind friend and neighbor to Grandma for many years; MaryAnn loved his visits and will always remember their times together. Many thoughts and prayers to everyone at this difficult time. I know he will be missed. Sincerest condolences, Amy and MaryAnn
04-10-2019
Stan
My condolences to Don's wife and family, whom unfortunately I have never met. I am Don's cousin and had not seen him in almost 50 years. As fate would have it I thought about him this past week and decided to try to contact him, only to learn of his recent passing. My condolences, love and wishes also to my cousin Cindy.
04-09-2019
Dottie Shock
Karen, so sorry to read of the passing of your husband, Don. God bless you and your family.
04-02-2019
Gretchen McKelvey
Karen, so sorry to hear of the loss of your husband. I am glad you are near Stacey and grandchildren. Wishing you peace and comfort old friend.
04-02-2019
Sherri McNabb
Karen, I'm so sorry to hear about Don. He was such a great guy. I always enjoyed talking with him. My deepest sympathy to you and your family. Sherri
04-02-2019
George Tomsik
Rest in Peace dear friend and neighbor from Natrona Heights Pennsylvania. May God watch over you. Karen you know I have also lost two loved ones Lori due to cancer 2014 and my spouse Rose in 2017 due to a heart attack They will watch over Don. You and your family have our deepest sympathy.
04-02-2019
Dave and Kathy VanTine
Karen and family, Our deepest sympathy in the loss of Don. What a great man--May God bring comfort, strength and peace to you and memories bring you joy and laughter in days to come.
04-02-2019
Lynne Stack
Do sorry for your loss. I will keep you and your family in my prayers.
04-02-2019
Melissa Smith Hanby
I remember him fondly from my Grace church days and babysitting for you. My heart and hugs go out to your family. I am so sorry for your loss. You have my deepest sympathy.
04-02-2019
Debby & John Rapp
Karen, I am praying that you will feel Jesus' comfort in this time. I watched the video - my goodness when did all of those years go by! His precious Mustang. I remember when you and I went out in it — poor Don! You have been truly blessed. Love you and grieving for your loss but it's nice to know that we will see him again. Take care. Debby
04-02-2019
Valmai and Colin Davies.Wales U K.
Dear Karan and family,we were saddened to hear that Don had passed away.I only met him once when I came to the States on a visit,but he was so kind to me.Our thoughts and Prayers are with you,Corey,Stacey and all the grandchildren.We are so sorry we can,t be with you on Thursday,but I will go into church around the time of the funeral,will have to work out the time differerence,and I will light a candle and pray for you all.God Bless.xxxx
04-02-2019
Carrie Stopko
Karen, so sorry for your loss. Don was such a wonderful guy. He always had a smile on his face and good cheer to give to everyone. You and your family are in our prayers
04-02-2019
Val Boarts
Karen, Thinking of you and your family at this time. Praying for strength and comfort for you. Cherish your memories. Val Boarts
04-02-2019
Donna Sevic
Karen,my deepest sympathy to you and your family,Don was such a nice man, and he sure was a very good car detailer. Prayers go out to your family, and may he rest in peace.
Dillow-Taylor is a third generation family-owned business...established in 1929
---
Dillow-Taylor Funeral Home and Cremation Services
P.O. Box 98, Highway 11-E, Jonesborough, Tennessee 37659
Office: 423.753.3821 Fax: 423.753.7409

Hours of Operation:
Monday - Saturday: 8am - 5pm
Sunday: 12pm - 4pm
---