03-28-2019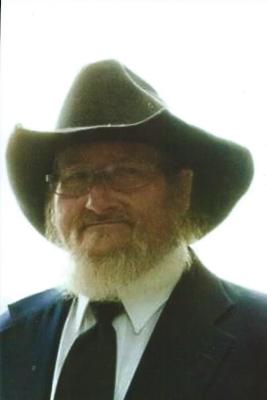 SERVICE SCHEDULE

Mr. Bernard T. Elkins Jr. "Bernie", age 60, of Chuckey, passed away Thursday, March 21, 2019 at his home.
Mr. Elkins donated his remains to Quillen College of Medicine.
Memorial services will be conducted 2:00 pm Saturday, April 6, 2019 at Lighthouse Baptist Church, Jonesborough.
Before a battle with cancer, he was a long-time employee at Tusculum College with the Custodian Department and Security Service.
Survivors include his wife, Regina Elkins; children and spouses, Thomas & Jessica Elkins, Christy & Jared Henderson; grandchildren, Nate and Natalie Moorman, Alex and Andrew Henderson; sister, Elizabeth Elkins; and a second-mother, Nancy Elkins.
He was preceded in death by his father, Bernard T. Elkins, Sr. and mother, Elizabeth Elkins.
The family would like to express a special thank you Advance Home Health and Avalon Hospice Care for the family like care given to Mr. Elkins.
Condolences may be sent to the Elkins family online at www.dillow-taylor.com.



Would you like to leave an eulogy or condolence for Bernard T. Elkins, Jr.? If so, simply click HERE
EULOGIES & CONDOLENCES
04-08-2019
Jill Robinette
Bernie was a wonderful man I enjoyed working with him. So sorry I was not able to make it for his Saturday. We all miss him here at Tusculum. Praying for you all.
04-04-2019
Chris Summey
I've had the privilege of knowing Bernie since he began working in the security office at Tusculum all those years ago. Whenever I ran into Bernie it was a bright spot in my day. He always had a great attitude and a smile, even when things weren't going so great. His demeanor was a lesson in life that others could learn from. Everyone was Bernie's friend whether they liked it or not and if not, it was their loss. Bernie, like myself, wasn't a wealthy man but he was one of the richest people I've ever known and I'm richer for having known him. Bernie, I'll miss ya buddy. -Chris
04-01-2019
Greene Family
My wife and I worked with Bernie at Tusculum. He was always so nice and great to us. He will be missed. Praying for you all during this time. Cody & Cierra Greene
03-30-2019
Lowe Family
We extend our heartfelt condolences to all of Bernie's family. When we lose someone it causes pain that can be hard to bear. But in this difficult moment may God be a refuge and strength, a help that is readily found in your time of sorrow. And may your treasured memories or Bernie bring you a measure of comfort now and in the days ahead.- Psalm 46:1
03-30-2019
Kathy Turfle
Elizabeth-I'm so sorry for your loss. I'm here if you need me.
03-29-2019
Tammy Bawgus Crane
I don't really remember when I first met Bernie. I believe it was when Gina, my cousin, was dating him, and I remember he was such a energetic and happy soul. He was showing all of us his karate skills, he's the first person I'd ever met that knew how to do that. Then after Gina gave birth to Christy I was fortunate enough to go live with them and my Aunt and Uncle for about 3-4 months in Oriole, Maryland. I will always fondly remember those times. Bernie you were a gift to the Gwaltney family and a wonderful soul mate to Gina. You will be greatly missed, your love for your family will live on forever.
03-29-2019
Constance Hurd-Dillard
In our lives, we are sometimes privileged to be associated with outstanding people—Bernie was such a person. Bernie always saw the good in everyone and the positive in any negative. He was dedicated to and gave 100% to everything associated with his name...You were a rare find, Bernie, and I'm thankful God allowed our paths to cross...I love you ALWAYS!...
Dillow-Taylor is a third generation family-owned business...established in 1929
---
Dillow-Taylor Funeral Home and Cremation Services
P.O. Box 98, Highway 11-E, Jonesborough, Tennessee 37659
Office: 423.753.3821 Fax: 423.753.7409

Hours of Operation:
Monday - Saturday: 8am - 5pm
Sunday: 12pm - 4pm
---