03-16-2019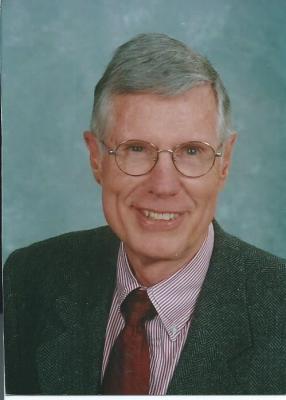 SERVICE SCHEDULE

Mr. Russell "Eric" Jewett, age 78, Johnson City, passed away Saturday, March 16, 2019 at Johnson City Medical Center.
Mr. Jewett embodied Colossians 3:12, "Put on then, as God's chosen ones, holy and beloved, compassionate hearts, kindness, humility, meekness and patience." He was known for his gentle and kind spirit. He was devoted to his wife of 54 years, children and grandchildren. He impacted many lives for Jesus Christ. He was a member of Trinity Baptist Church.
Mr. Jewett was born in Long Island, New York and grew up in Long Beach, California. He was the son of the late Russell Theodore & Mabel Carson Jewett. He was also preceded in death by his wife, Delores Ann Barnes Jewett, in February 2019.

After completing a degree in Industrial Management at Arizona State University, he entered the US Air Force, where he met his beloved wife at Hamilton Air Force Base, CA. He then received the calling to serve our Lord in the pastoral ministry and completed his Masters of Divinity at Southeastern Theological Seminary. He served as the pastor of Vaughn Baptist (NC) and Great Fork Baptist Church (VA).

His calling led him to serve in the US Air Force as a Chaplain at Malmstrom AFB, MT, RAF Mildenhall, U.K., Langley AFB, VA, Kwang Ju AB, Korea, and Seymour Johnson AFB, NC, achieving the rank of Lieutenant Colonel. After his military service, he served as clergy for veterans in a VA Hospital in Hershey, PA and as a hospice Chaplain for the East TN Region.

Survivors include two sons, Michael Jewett (Kari) and Brian Jewett (Laura); one daughter, Erika Matney (Russell); grandchildren, Ben Jewett, Bethany Jewett, Seth Jewett, Luke Jewett, Hannah Jewett, Christopher Matney, Jonathan Matney and Elizabeth Matney.
Funeral services will be conducted 1:00 pm Thursday, March 21, 2019 at Dillow-Taylor Funeral Home with Dr. Mark Harrod officiating. The family will receive friends from 12:00-1:00 pm Thursday prior to the service. Interment services will follow at Mountain Home National Cemetery.
Pallbearers will be family & friends.
Memorial donations may be made to Samaritan's Purse PO Box 3000 Boone, NC 28607.






Would you like to leave an eulogy or condolence for Russell Jewett? If so, simply click HERE
EULOGIES & CONDOLENCES
03-20-2019
Maggie and Duke Ingram
I was so sorry to hear about Eric. I know it has to be very difficult to lose your mother and your father in such a short period of time. I was planning on coming to visitation tomorrow but unfortunately I got the stomach bug early this morning. I just want you to know that Duke and I are praying for you and your family. Your father and your mother were very special people As you know. With deepest sympathy, Maggie and Duke Ingram
03-20-2019
Bill Breeding
Eric Jewett was one of the finest and kindest men I have known and I already miss seeing him at Dominion where he was such a pleasure to be around. My heart felt prayers go out to his family and I am truly sorry I will be unable to attend his funeral because I have out-patient medical procedure scheduled for Thursday morning. Please let me know if I can be of help later.
03-19-2019
Geraldean & Bill Lewis
Our Prayers & Heartfelt sympathy is with your family at this time. May God Comfort you & his many Blessings to all. In Christ Love Geraldean & Bill Lewis
03-18-2019
Judy &Bob Minor
WE are so sorry for the loss of Eric and Dee. We have loss two of our oldest and dearest friends They will surely be missed We are praying for all of you during this time. We love each of you
Dillow-Taylor is a third generation family-owned business...established in 1929
---
Dillow-Taylor Funeral Home and Cremation Services
P.O. Box 98, Highway 11-E, Jonesborough, Tennessee 37659
Office: 423.753.3821 Fax: 423.753.7409

Hours of Operation:
Monday - Saturday: 8am - 5pm
Sunday: 12pm - 4pm
---