03-02-2019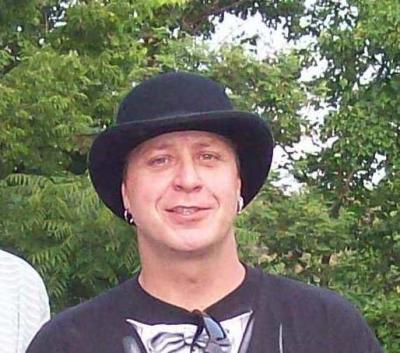 SERVICE SCHEDULE

Mr. Timmy Lee Sliger, age 54, Jonesborough, passed away Saturday, March 2, 2019 at his residence.
Mr. Sliger was born in Johnson City and the son of Pat Sliger, Jonesborough and the late Virgil "Tuff" Sliger.
In addition to his mother, survivors include a son, Dustin Sliger (Pam), Telford; a daughter, Heather Stout, Erwin; grandson, Wayne Sliger, Telford; two sisters, Connie Brookshire, Jonesborough and Tammy Lowe, Johnson City; and several nephews and nieces.
Funeral services will be conducted 3:00 pm Wednesday, March 6, 2019 at Dillow-Taylor Funeral Home with Rev. Kevin Morris officiating. The family will receive friends from 1:00-3:00 pm Wednesday prior to the service. Interment services will follow at New Victory Methodist Cemetery.
Pallbearers will be John Hughes, Chris Hammett, Doug Nelms, Bobby Bigham, Lester Cloyd, and David Campbell.
Memorial donations may be sent to the family c/o Dillow-Taylor Funeral Home P.O. Box 98 Jonesborough, TN 37659.








Would you like to leave an eulogy or condolence for Timmy Lee Sliger? If so, simply click HERE
EULOGIES & CONDOLENCES
03-08-2019
Tina Bennett McCracken
I am so sorry to hear of the passing of Timmy . I went to school with him. My prayers are with the family!!!
03-05-2019
Connie Townsend Saldana
Dear family,my thoughts and prayers are with you at this time. May God give you comfort in this time of your loss.
03-04-2019
Greg Thompson
I was so sorry to hear of Timmy's passing , my thoughts and prayers go out to his family , although I had not been in contact with him in many years, I always remembered my Lamar Cherokee years and he was a part of them. Greg
03-03-2019
Beth Arrowwood Bailey
Dear Family, It's been such a long time about 38 years to be exact since I've seen Timmy or any of you but I just want you all to know my heart is heavy since seeing the passing yesterday. Such a long time ago but I loved you all dearly. I pray for comfort and understanding for you as you celebrate his passing into the wonderful Gates of our amazing Grace heaven. I know his leaving his earthly place brings much pain and heartache. But I pray you all have comfort in knowing he's walking the streets of gold smiling and looking down and telling you it's ok . It's amazingly beautiful here. Love to you all ❤️
03-03-2019
Lillian Babb
Pat and family I am so sorry to hear about Timmy's passing. My prayers are with you all.
Dillow-Taylor is a third generation family-owned business...established in 1929
---
Dillow-Taylor Funeral Home and Cremation Services
P.O. Box 98, Highway 11-E, Jonesborough, Tennessee 37659
Office: 423.753.3821 Fax: 423.753.7409

Hours of Operation:
Monday - Saturday: 8am - 5pm
Sunday: 12pm - 4pm
---