02-25-2019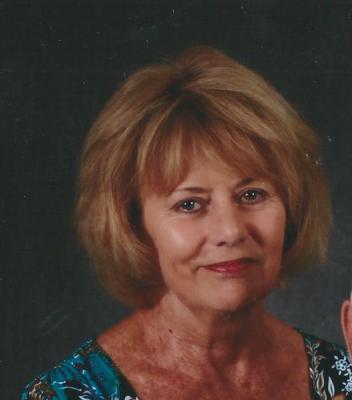 SERVICE SCHEDULE

Mrs. Carolyn Ruth Hoss Cloyd, age 76, Gray, passed away Monday, February 25, 2019 at The Waters of Johnson City.
Carolyn was born September 25, 1942 in Washington County, daughter of the late Mary and Paul Hoss. In addition to her parents, she was also preceded in death by a daughter, Mary Jayne Cloyd in December 2016.
She was a retired elementary school teacher having taught in the Johnson City School System for 30 years.
She was a member of Unaka Avenue Baptist Church for 55 years where she served in the nursery for over 30 years.
Carolyn was a loving caregiver to her mother, an aunt, and uncle for many years. She always had a meal for whoever was in need.
Survivors are her husband of 58 years, Doyle Cloyd, Gray; children Camie and Leon Cloyd of the home; several nieces and nephews; special nieces Carol Ann Music and Marsha McNalley; special friends, Virginia Alley, Sue Baskette, Debbie Fox, Jo Nelms, Mary Ann Dye, Sonja Popularchick and Joe Fortune.
The family will receive friends 4:00 -7:00 PM, Thursday February 28, 2019 at Dillow-Taylor Funeral Home.
The family extends many thanks for the loving care given to Carolyn by her teacher friends from Stratton School and her church friends at Unaka Avenue Baptist Church.
In lieu of flowers, the family requests that donations be made in her memory to the Washington County Johnson City Animal Shelter.



Would you like to leave an eulogy or condolence for Carolyn Ruth Hoss Cloyd? If so, simply click HERE
EULOGIES & CONDOLENCES
03-03-2019
Dave & Margo Hogan
Doyle, We enjoyed being your neighbor for years and are so sorry to learn of Carolyn's passing. God Bless you and your family. Dave & Margo Lake Junaluska, NC
03-01-2019
Carla Kyker
Doyle, I want you to know i love U & kids & ya'll are in my thoughts and prayers. It so saddens me to know we no longer have Our very precious,rare, one of a kind ,valuable Angel Carolyn Cloyd here any longer. It harder than I imagined. She left footprints so deep in our hearts from her love caring and kindness that they will never go away and our lives will never be the same without her.But it eases my pain of lose an sadness just knowing where she is now.and that she is in no more pain. Always in our hearts until we meet again. RIP and God Bless You all! Love Carla Kyker
02-28-2019
DeeDee Herbert
I was so sad to hear Carolyn had passed. Having taught Camie last year, I had the pleasure of getting to know her. She always had a smile and some sort of dessert for me. I always enjoyed spending time talking with her and hearing her wisdom of years of teaching. She will be dearly missed. May God bless your family during this difficult time. DeeDee Herbert BCMS 6th ELA Teacher
02-28-2019
Gary Street
Our hearts go out to Doyle, family, and friends. Carolyn was such a lovely lady, good friend to many, and a blessing wherever she went. Missing her will be difficult but I know the memories will be rich. May God cover you in His tender mercies as you go forward. Heaven has gained a Saint. Gary & Nancy Street
02-28-2019
Heather and Tony Hester
Doyle, Cammie and Leon, I am so sorry for the passing of Carolyn. You all are in our prayers!
02-27-2019
J.Shannon Zukas
It has been a pleasure for the past 15yrs,plus a lifetime of memories of a family friend.We have shared life's ups and downs..and as she would say"between me and thee."She was a remarkable lady.I will hold her near and dear to my heart..
02-27-2019
Crystal
Doyle, Ive always loved you and Carolyn. You and those kids are in my thoughts and prayers. If theres anything I can do for you please let me know. Sending lots of prayers,hugs and love ur way- Crystal
02-27-2019
Bill Harrell
Doyle and family: So sorry to hear of Carolyn's passing. We were good friends in high school. She was always so nice to me and fun to be around in those days I had not seen her in a long time but when I did she was always the same. May God comfort you during this time.
02-26-2019
Carol Gentry
Doyle, Cami and Leon - Carolyn was such a beautiful person both inside and out. How she LOVED all of you❤️ I have so many wonderful memories of her teaching at Stratton. She is in no more pain , with her precious Lord. My prayers and love are with all of you. I'm honored to have called her my friend.
02-26-2019
Mike and Peggy Voitlein
Sweet Doyle, We are so sorry. Carolyn was a beautiful lady inside and out❤️ Mike and I will be praying for you and your sweet children during this difficult time. We love you.
02-26-2019
Beth Williams Dail
Doyle, I am so sorry for your loss!! I always loved you and Carolyn!! Please know you are in my thoughts and prayers!! I pray for peace and comfort for you and the children. Much love, Beth
Dillow-Taylor is a third generation family-owned business...established in 1929
---
Dillow-Taylor Funeral Home and Cremation Services
P.O. Box 98, Highway 11-E, Jonesborough, Tennessee 37659
Office: 423.753.3821 Fax: 423.753.7409

Hours of Operation:
Monday - Saturday: 8am - 5pm
Sunday: 12pm - 4pm
---