02-20-2019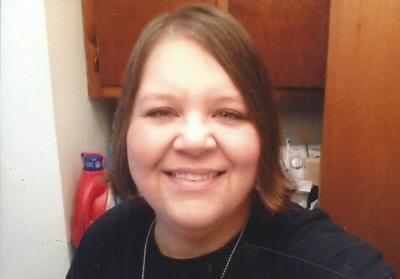 SERVICE SCHEDULE

Kimberly Dawn Buchanan Watson, 46, passed away Wednesday, February 20, 2019. She was the daughter of the late Joe Pat and Anita "Lu Lu" Ball. Kimberly was also preceded in death by her husband, Heath Watson; her grandparents Kenneth and Helen Tester, and special cousin Joe Clay.
Kimberly is survived by sister, Jaime Tester and fiance Jerry, her uncles, William "Bill" Tester and John "Butch" Banks and wife Ginger, special friend/sister Vanessa Proffitt, special cousins Chris Clay, Aaron Clay, and Wyndi Laws, and special aunts Denise, Debbie, Abby, and Donna.
Kimberly loved animals, especially her dog, Kenya, and was an avid University of Alabama football fan. Roll Tide Roll!!! A Celebration of Life for Kimberly will be announced at a later date. In lieu of flowers, please make donations to the Washington County Animal Shelter in honor of her.



Would you like to leave an eulogy or condolence for Kimberly Dawn Watson? If so, simply click HERE
EULOGIES & CONDOLENCES
02-28-2019
Mark Chambers
Dawn I still Can't believe your gone! I'm so thankful I came and saw You the Sunday before you passed. You looked so good for What you had been though and came so Far . You were one silly , loving and a beautiful soul! I'll miss my Alabama Girl after each ball game you would call or text ROLL TIDE ! After all I am the reason you loved your BAMA team. I'll think of you watching every game this year. You were taken from this earth way to soon. I'm going to miss all your post of BAMA on Facebook and I'm sure others will miss you JIST as much you made us all laugh. Give Joe Baby a big O titty pinch for me I know he is happy your now with him but this world want be the same with out either of you here. But God has his reasons and we do t ask why! But it's hard not to. I love you more than you ever knew and I'll miss you every day LOVE YOUR BAMA DADDY
02-28-2019
Chris Clay
Dawn I still can't believe you're gone, just way too soon. Like I told you I was so proud of you for how you fought the last couple months. You had come so far and we had so many more good times ahead. I thought we had lost you back in December and am thankful we got another couple months around you, the way you touched peoples lives like all your friends at Cornerstone was amazing! I miss you very much and will never forget all the fun times we had together. The three amigos will be together again one day but until then you and Joe will be making everyone in heaven smile and laugh like you both do so well. I love you and miss you terribly. Your loving cousin and best friend Chris
02-26-2019
Jennifer Richards
We were friends for many years. She will be missed dearly.
02-25-2019
Kimberly Dyals-Dykes
Our sweet and precious friend Kimberly "Dawn" Buchanan-Watson.....Oh how you fought so very hard to get better!!!! I am so sorry you have left this world too soon, you have no more sickness, no more worries, no more fears. You have a brand new heart now and I know you are running rapid trying to find everyone that has went on before you. Dawn was always the funniest person ever, I have known this girl since we were 14 years old, a friend of my family for her whole lifetime. Such a sad tragedy....Dawn we all love you and already miss you so much. Until we see you again <3 Love you Punkie Doo from the other Kim :(
02-25-2019
Denise
Dawn, even though you are not here to read this I just wanted to say that I am so sorry your life ended as abruptly as it did, you had come so far in such a short amount of time, but God saw that you were tired and always in pain and he doesn't like to see his children suffer so he took you home. So very glad that we had gotten close again and I sure will miss your morning phone call and or text. You had such a funny sense of humor that a lot of people are going to miss. Enjoy Heaven and all that God has given to you(no more pain). Give my brother a hug for me, i'll Miss you both very much. Until we meet again. I LOVE YOU. Denise
02-25-2019
Charlene Archer
I graduated with Kim & she was in a lot of my classes, she was such a sweet soul she loved to make people laugh. I'm still in shock! Gone way too soon. Fly high Kim
Dillow-Taylor is a third generation family-owned business...established in 1929
---
Dillow-Taylor Funeral Home and Cremation Services
P.O. Box 98, Highway 11-E, Jonesborough, Tennessee 37659
Office: 423.753.3821 Fax: 423.753.7409

Hours of Operation:
Monday - Saturday: 8am - 5pm
Sunday: 12pm - 4pm
---