02-18-2019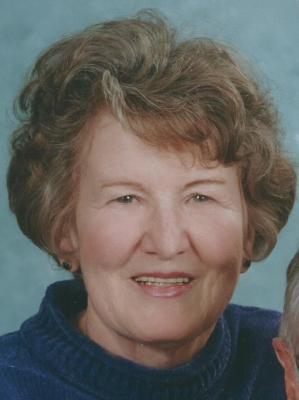 SERVICE SCHEDULE

Mrs. Delores Ann Jewett, age 79, Johnson City, passed away Monday, February 18, 2019 at her residence.
Mrs. Jewett was born in Powellsville, NC and the daughter of the late Clarence & Margaret Askew Barnes.
Mrs. Jewett was a member of Trinity Baptist Church.
She was a 1st Lieutenant in the United States Air Force, having served during Vietnam. She was a Registered Nurse for 35 years. Mrs. Jewett received an Associated Degree of Divinity from Southeastern Theological Seminary at Wake Forest University. She was active in supporting her husband, who was a military chaplain, helping in his ministry and inspiring others to the knowledge of Jesus Christ. She was greatly loved by all her family and all who knew her. She volunteered with hospice, but most importantly, she was a wife, mom, grandma and follower of Jesus.
Survivors include her husband of 54 years, Russell "Eric" Jewett, Johnson City; sons, Michael Jewett (Kari) and Brian Jewett (Laura); daughter, Erika Matney (Russell); brothers, Phillips Barnes and Roy Barnes; sister, Darlene Castelloe; grandchildren, Luke Jewett, Hannah Jewett, Ben Jewett, Bethany Jewett, Seth Jewett, Chris Matney, Jonathan Matney and Elizabeth Matney.
Funeral services will be conducted 1:00 pm Thursday, February 21, 2019 at Dillow-Taylor Funeral Home with Dr. Mark Harrod officiating. The family will receive friends from 12:00-1:00 pm Thursday prior to the service. Interment services will follow at Mountain Home National Cemetery.
Pallbearers will be family & friends.

Memorial donations may be made to Samaritan's Purse PO Box 3000 Boone, NC 28607.











Would you like to leave an eulogy or condolence for Delores Ann Jewett? If so, simply click HERE
EULOGIES & CONDOLENCES
02-21-2019
Ron and Lora Crowder
Our condolences to the Jewett family. Our thoughts and prayers are with you.
02-21-2019
Glen Shipley
Thought & prayers are with you.
02-21-2019
John and Mary Luongo
We were very sorry to hear about your Mom. You and your family have our deepest sympathies.
02-21-2019
Gary Woods and Sharon Woods
We are very sorry for your loss. She was a very nice lady.
02-20-2019
Bill & Geraldean Lewis
Dr. & Mrs. Jewett Our Love, Prayers & Condolences are with the Family at this time. May Gods Love Comfort you all. Bill & Geraldean Lewis
02-20-2019
Gene & Kristie Bradburn
We're so very sorry to hear of the passing of your dear Momma. Praying the Lord hold you all in the palm of his hand.
02-19-2019
Michelle Chapura
Sending prayers, love & my thoughts are with y'all in this time. I am extremely sorry for your loss. Aunt Dee will be missed but at least she is now with mom & Aunt Judy probably having their laugh fest. I won't be able to be there only in spirit. Much love to you Uncle Eric, Mike, Brian, & Ericka.
02-19-2019
Rena' & Brent Barnes
We are so incredibly sorry to hear about Aunt Dee!!! Your entire family is in our thoughts and Prayers!!! Sending LOVE to everyone. Sure wish we could be there. Hugs and prayers from all of the Barnes' in North Carolina!!!
02-19-2019
Mitzi Hughes
Dr Michael and Kari so sorry for your loss.You were the best in taking care of my Mom and Dad, Bob and Connie Hughes.Forever grateful for your caring of them.
Dillow-Taylor is a third generation family-owned business...established in 1929
---
Dillow-Taylor Funeral Home and Cremation Services
P.O. Box 98, Highway 11-E, Jonesborough, Tennessee 37659
Office: 423.753.3821 Fax: 423.753.7409

Hours of Operation:
Monday - Saturday: 8am - 5pm
Sunday: 12pm - 4pm
---