02-03-2019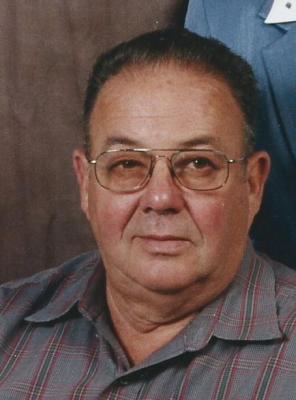 SERVICE SCHEDULE

Mr. Willis Lee "Bud" Rambo, age 82, Jonesborough, succumbed to a lengthy illness with his family by his side on Sunday, February 3, 2019 at Ballad Hospice House in Bristol.
Mr. Rambo was born in Washington County and the son of the late Leland S. & Verlin M. Rambo of Jonesborough. He was also preceded in death by his wife of 62 years, Sara Ann Rambo.
Dad loved flying and was an accomplished pilot. He was a successful race car builder and crew chief with a short stint in driving in the early 60's. His racing career extended to many tracks both dirt and asphalt throughout the Southeast. He retired from the heavy-duty truck and auto industry as a mechanic and shop owner of 45 years. He especially loved entertaining his family.
Survivors include two sons and daughters-in-law, Russell A. & Linda J. Rambo and Richard Lee & Karen L. Rambo; grandchildren, Charles H. Rambo and Christy M. Hood, Chad A. and Richard Leland Rambo; three great-grandchildren, one great-great grandchild, one sister, Carolyn Watson-Strachan, Kings Mountain, NC; two brothers, Dean Rambo and Bill Rambo, both of Jonesborough; and several nephews, nieces and extended family.
Many thanks from the family go out to Hospice personnel, especially medical personnel and Dr. Keith Cook for the loving care they provided.
Graveside services will be conducted 11:00 am Saturday, February 9, 2019 at Eden Cemetery with Pastor Ed Blair and grandson, Richard Rambo officiating.
In lieu of flowers, memorial donations may be made to Eden Cemetery 1620 Mill Springs Rd. Jonesborough, TN 37659.



Would you like to leave an eulogy or condolence for Willis Lee "Bud" Rambo? If so, simply click HERE
EULOGIES & CONDOLENCES
02-09-2019
Tom and Karen Smith
We are so very sorry for this precious families loss. We pray for you all. The Rambo family feels like my family and we send our sincere prayers for all. Carolyn I love you and thank God for your entire family. Dear Bud is with his precious Annie and family in a special place in Heaven. God bless each and everyone one of you.
02-08-2019
Richard Yett
I am so sorry to hear of Bud's passing . I have many fond memories of Him and Annie from my early years of growing up in the community . He was a super mechanic and I was blessed to have him work on my 62 rambler ambassador several times. It ran fantastic after his touch!! ...Prayers to all the family .....Rick
02-08-2019
Doran sherfey
I meet Bud when Tommy Hilbert was racing I was about 14, Tommy and Danny would take us to BUds garage to work on race car. We stayed friends and a mentor. I will miss BUD my friend.
02-07-2019
Doug, Melisa, & Joel Blair
Rich and Rusty, we are so sorry for the loss of your dad. So many fond memories of your parents. Our family was fortunate to be friends and neighbors. Our hearts and prayers go out to you and your family.
02-06-2019
Walter and Pat Trotter
Sending our heartfelt sympathies during this difficult time. You are in our thoughts and prayers.
02-05-2019
Linda Malone
Richard and Rusty, I am so sorry for the lose of your father. Please let us know if there is anything we can do. We will lift you up in prayer and pray God will comfort you in this time of sorrow.
02-05-2019
Lonnie A. Phillips
To Bud and family, Bud departed this earth peacefully. He made a smooth landing at the gates of heaven. He was greeted by his Heavenly Father. Old friends and family were waiting for him inside the gates of Paradise. Forecast was calling for clear skies and light winds. Perfect weather for flying. I will never forget Bud and the hours we spent flying and working on the Tri Pacer and Apache we shared. Tail winds and prayers for the family.
02-05-2019
Marion Bailey
I would like to express my sincere sympathy for the loss of Bud. We will keep the family in our prayers.
02-05-2019
Geary and Renee Coles
May God bless you all and be with you in your time of sorrow.God Bless You.
Dillow-Taylor is a third generation family-owned business...established in 1929
---
Dillow-Taylor Funeral Home and Cremation Services
P.O. Box 98, Highway 11-E, Jonesborough, Tennessee 37659
Office: 423.753.3821 Fax: 423.753.7409

Hours of Operation:
Monday - Saturday: 8am - 5pm
Sunday: 12pm - 4pm
---