01-01-2019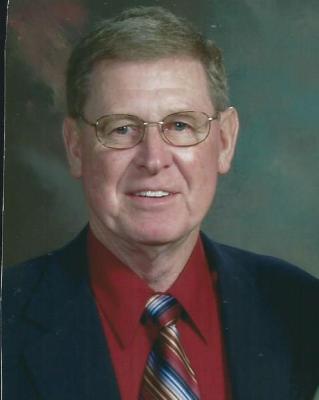 SERVICE SCHEDULE

Mr. Hubert Eugene Loggins, age 82, Johnson City, passed away January 1, 2019 at Cornerstone Village.
Mr. Loggins was a native of Mountain City, TN and the son of the late Charles and Hazel Stout Loggins, he was also preceded in death by brother Jim Loggin, and sister Ruth Loggins Jacques.
Mr. Loggins was a member of Tri Cities Baptist Church, he was a Gideon, and a Veteran of the United States Army. Mr. Loggins was owner and operator of West Towne Hardware.
Mr. Loggins was survived by his wife Jane Davis Loggins, one son Mark Loggins; sister Polly Blandford and husband John, sisters-in-law Sara Wayland and husband Mike, Sandra Loggins, and Barbara Dancy; and several nieces and nephews.
Funeral services for Mr. Loggins will be held Friday January 4, 2019 7:00PM at Dillow-Taylor Funeral Home with Pastor Gene Mermilliod and Pastor Richard Stout officiating. The family will receive family and friends from 5:00 to 7:00PM prior to the service.
Graveside services will be 11:00AM Saturday January 5, 2018 at Brookshire Cemetery in Mountain City, TN. Pallbearers will be Mike Wayland, Jerry Dancy, J.M. Trivette, Jerry Kunisch, Bill Williams and John Blandford Jr.
Honorary Pallbearers will be Charles Chandler, Alton Pace, and Jim Fuller.
Donations may be made to the Alzheimers Northeast TN Chapter, 207 N. Boone St. Suite 1500 Johnson City TN 37604, The Michael J. Fox Foundation P.O. Box 5014 Hagerstown, MD 21741-5014 or to Tri-Cities Baptist Church - 171 Promise Land Dr. - Gray, TN 37615








Would you like to leave an eulogy or condolence for Hubert Eugene Loggins? If so, simply click HERE
EULOGIES & CONDOLENCES
01-04-2019
Dana Rogers
He was a fine man who always tried to fulfill his duty to God and other men.
01-03-2019
Karen Gentry
I am sorry for your loss. Mr. Loggins was a very kind man that always was trying to help you in some way. He loved his wife and family. He will be missed by all that knew him. Thoughts & prayers are with you during this difficult time.
01-03-2019
Tina Edwards
Hubert was a great person and will be greatly missed. To Mark and the family i am sorry for your loss. I enjoyed the years knowing and workin at the hardware store for the family. Hubert now has his place among the angels to watch over his family.
01-03-2019
Ron Akard
Mike and Sarah... so sorry for your loss. You are in our thoughts and prayers. Ron & Pat Akard
01-03-2019
Dave Hogan
So sorry about the passing of Hubert. He and Jane were wonderful people and great friends. I always loved talking about them and West Towne Hardware on my radio show. Dave Hogan Lake Junaluska, NC
01-02-2019
Rilda Manley
Dear family of Hubert Loggins, I am so sorry to hear of Hubert's passing. He was an honorable and kind person. A God fearing husband and father. He was also a wonderful boss at the hardware store. He made all of us feel like family. Please accept my deepest condolences from Pete and myself. I pray God's comforting arms will surround you and hold you through the days ahead.
01-02-2019
Edna W Crawford
Hubert was such a dear friend to Claude and I. He will be lovelingly missed! We share your loss dear Jane and Mark! May God supply all your needs. Blessings, Edna Crawford and family
01-02-2019
Wendell Potter
Hubert was one of the kindest, most considerate people I've ever met. He and Janie were so faithful to look after my parents, Blaine and Pearl Potter, and to visit them just about every week when they were able. Hubert was like a brother. I will miss him.
Dillow-Taylor is a third generation family-owned business...established in 1929
---
Dillow-Taylor Funeral Home and Cremation Services
P.O. Box 98, Highway 11-E, Jonesborough, Tennessee 37659
Office: 423.753.3821 Fax: 423.753.7409

Hours of Operation:
Monday - Saturday: 8am - 5pm
Sunday: 12pm - 4pm
---