12-17-2018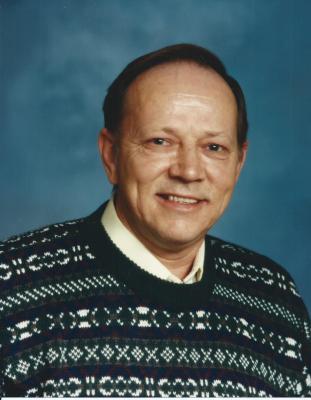 SERVICE SCHEDULE

Mr. Jimmie H. Summie, age 77, Jonesborough, passed away Monday, December 17, 2018 at Holston Valley Hospital.
Mr. Summie was born in Scott County, VA and the son of the late Orville & Pearlie Begley Summie. He was also preceded in death by three brothers, Billy Summie, Bobby Summie, infant Jerald Summie, and two sisters, Joyce Summie, and Sharon Summie.
He was a member of Pleasant Valley Church of the Brethren and served as Deacon for many years. He was a loving husband and a wonderful father.
Mr. Summie was a United States Army Veteran. Mr. Summie was a Fireman for Tennessee Eastman, retiring in 1996.
Survivors include his loving wife, Shelby Jean Dickison Summie, Jonesborough; son, Roger N. Summit and wife Jacqueline, Palm Harbor, FL; daughter, Rhonda M. Summie and special friend Jonathan McCrary, Jonesborough; and two granddaughters, Jessica Paige Summie and Chloe Hannah Summie, grand-pup, Lancelot; one brother David Summie and wife Diane; and one sister Teresa Dixon and husband Deril; and several nephews and nieces.
Funeral services will be conducted 7:00 pm Wednesday, December 19, 2018 at Dillow-Taylor Funeral Home with Pastor Don Hylton officiating. The family will receive friends from 5:00-7:00 pm Wednesday prior to the service.
Interment services will be conducted 11:00 am Thursday, December 20, 2018 at Sulphur Springs Cemetery.
Pallbearers will be nephews.
In lieu of flowers, family request donations be sent to St. Jude's Hospital 501 St. Jude's Place Memphis, TN 38105 or Pleasant Valley Church of the Brethren 773 Brethren Church Rd. Jonesborough, TN 37659.



Would you like to leave an eulogy or condolence for Jimmie H. Summie? If so, simply click HERE
EULOGIES & CONDOLENCES
12-20-2018
Chris and Tracey Peterson
Thoughts and prayers to the entire Summie family.
12-19-2018
Terry Begley
JIMMY I know your flying high with all our family.I love you and your family so much.I KNOW YOU WALKED INTO OPEN ARM with your dad, momma,brothers and sisters.my daddy and brother are with you to.HUG THEM FOR ME.Love you.SHELBY,ROGER AND RONDA GOD BLESS AND PROTECT YOU'LL TIL TOGETHER AGAIN
12-19-2018
Steve Linkous
Sorry for your loss, prayers for the family. I worked with David at Eastman and was acquainted with Jimmie through work. I think I played golf with Jimmie a couple times years ago.
12-19-2018
Zina Forester
Shelby, Rhonda my prayers go up for you!! I know it's been a long road, but Jim was an awesome fellow and he is at peace now and we WILL see him again someday! Love you all!!
12-19-2018
Reba JONES
I am so sorry to hear of the passing of Jimmie. HE was a kind and friendly man and Rex and I liked to talk with. Shelby may you find peace and take care. much love REBA
12-19-2018
Jessica Light Morgan, Rose and Sarah Light, and Kim Light Arrowood
Thoughts and prayers to Shelby and family. My dad, Doug Light, thought so much of Jim and loved working with him in the Fire Department at Eastman. It meant so much to our family when Jim and Shelby came to Dad's funeral last year. We were truly touched and blessed by it. We have so many wonderful memories of Jim and Shelby. He was such a special person and we know that he will be greatly missed. Our love and prayers are with you. Jessica, Rose, Kim, and Sarah
12-19-2018
Emily Chapman
Papaw Jim was an amazing kind hearted man. Even though I'm not his biological granddaughter he treated me like his own. He will definitely be missed. Love you papaw Jim.
12-18-2018
Missy Chapman
Jim was one of the most loving, caring and thoughtful men I have ever had the privilege of knowing. He will definitely be missed. He was more than Jessica Paige could have asked for in a grandpa! Shelby, Roger, Rhonda and family have our love and prayers.
12-18-2018
Jessica
My papaw was one of the greatest men that I've ever had the privilege of having in my life. He was always interested in everything you had to tell him, and was such a selfless, caring person. He will be greatly missed. I love you, papaw.
12-17-2018
Ken Hill
Sending our deepest sympathies on your loss. Your family is in our thoughts and prayers, may you find comfort in knowing Jimmie is at peace with our Lord.
12-17-2018
Anna Dickison
He was a kind,caring wonderful person and I loved him
Dillow-Taylor is a third generation family-owned business...established in 1929
---
Dillow-Taylor Funeral Home and Cremation Services
P.O. Box 98, Highway 11-E, Jonesborough, Tennessee 37659
Office: 423.753.3821 Fax: 423.753.7409

Hours of Operation:
Monday - Saturday: 8am - 5pm
Sunday: 12pm - 4pm
---