12-12-2018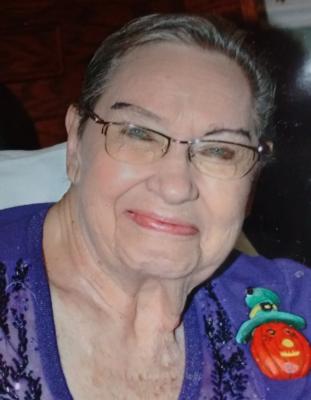 SERVICE SCHEDULE

Vondalee Jane (Iford) Mott age 86 passed away Wednesday, December 12, 2018 at LifeCare Center of Greeneville, TN.
She is survived by her husband of 64 years, Eugene (Gene) Ewing Mott.
Her Children: Kathleen Burford, Teresa (Terri) Ennis, Melodie DesOrmeaux, Anthony (Tony) Mott and Erick Mott.
Her Grandchildren: Adam Burford, Christopher (Chris) Ennis, Sean Robert Ennis, Michael Ennis, Major Andrew DesOrmeaux, Rachel Waddell, Daniel DesOrmeaux, Wesley (Wes) McGee, Nicholas( Nick) Mott, Olivia Mott and Julien Mott. And many Great-Grandchildren.
A special thank you to the staff at LifeCare Center of Greeneville for the help and special attention they gave to her during her time in their care. And to the staff of Greeneville EMS who became known as friends through the many trips to dialysis.
She will be truly missed by her family and friends and will forever have a special place in their hearts and many memories.
There will be a Celebration of Life held at a later date.



Would you like to leave an eulogy or condolence for Vondalee Jane (Iford) Mott? If so, simply click HERE
EULOGIES & CONDOLENCES
12-19-2018
Mark Laughlin
Vondalee was a vibrant induvidual, full of life and energy and she will be missed. Prayers to Gene and the family!
Dillow-Taylor is a third generation family-owned business...established in 1929
---
Dillow-Taylor Funeral Home and Cremation Services
P.O. Box 98, Highway 11-E, Jonesborough, Tennessee 37659
Office: 423.753.3821 Fax: 423.753.7409

Hours of Operation:
Monday - Saturday: 8am - 5pm
Sunday: 12pm - 4pm
---

| | | | | |

Copyright ©2019 Dillow-Taylor Funeral Home and Cremation Services. All Rights Reserved.
Programming & Web Development by .