12-12-2018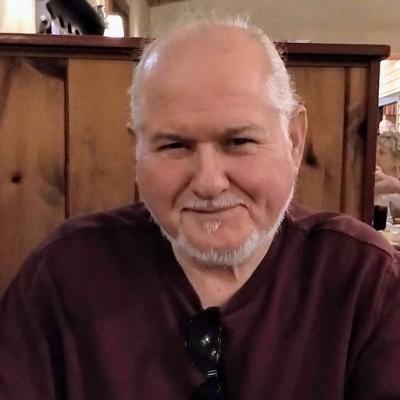 SERVICE SCHEDULE

Mr. Richard "Darrell' Story, age 73, Telford, passed away Wednesday, December 12, 2018 at Jefferson Memorial Hospital.
Darrell, as he was known by friends, was of the Church of Christ Faith, and had attended Embreeville Church of Christ.
He was preceded in death by his parents, Roy H. & Vesta Bailey Story, and two brothers, Mitchell and Eddie B. Story.
Mr. Story had worked for Old Dominion Freight Lines for 20 years and was a life-member of the NRA.
He is survived by his loving wife, Brenda Mathes Story, of the home; two grandchildren, Ava and R. Grant Story, Jonesborough; son, Richard R. Story, Jonesborough; two very close and special cousins, Barbara Blackmer and Judy Pike, both of Melbourne, FL; and two nieces.
Mr. Story had many special friends including Mike Large and family of White Pine, TN, Norman and Scotty Bailey, Lawrence Berry and family, Jim & Connie Peterson, Mitchell Robinette, Lois Alexander, Chuckey, Ronnie & Jane Miller, Randy & Debra Kraft, David & Angie Miller, special companion "Leyla" and many others too numerous to mention.
Funeral services will be conducted 3:00 pm Saturday, December 15, 2018 at Dillow-Taylor Funeral Home with Rev. Jeremy Dykes officiating. The family will receive friends from 1:00-3:00 pm Saturday prior to the service. Interment services will follow at New Victory Baptist Church Cemetery.
Pallbearers will be Mike Large, Jim Peterson, Mitchell Robinett, Jeffrey Peterson, Terry McKee and Lawrence Berry.
In lieu of flowers, memorial donations may be made in Darrell's Memory to Greene County Humane Society P.O. Box 792 Greeneville, TN 37744.











Would you like to leave an eulogy or condolence for Richard Story? If so, simply click HERE
EULOGIES & CONDOLENCES
12-15-2018
Terri Elliott
Brenda I am so sorry. prayers for you and your family. If you need any help this coming year, I'll be there when ever you need me.
12-15-2018
Ellen M Taylor
Brenda, I am so sorry to hear about your husband passing. Love you cuz. Ellen
12-14-2018
Lee Hitchens
Brenda: I did not know your husband but I know you and am so sorry to hear of your loss. Prayers sent. Call if you need me.
12-14-2018
Allan and Tina Rankin
We are so sorry for your loss. Daryl was a good man and he will be greatly missed by the Rankin family.
12-14-2018
Brian Metzger
Our deepest sympathies for your loss. Darrell was a great friend and a joy to work with He will be sorely missed.
12-13-2018
Robert Johnson
My condolences to the Family, Mr. Storey was a Friend and a pleasure to work with, he will be missed.
12-13-2018
Randy & Debra Kraft
There aren't enough words to describe the beauty of "Darrell". The twinkle in his eyes and his contagious laughter drew us in to what quickly became a close friendship. He and Brenda welcomed us into their hearts. He was generous with all he possessed and never hesitated to share his advice, wisdom, humor or labor. If the pain that we carry now is the price we must pay for having Darrell so deeply touch our life, then we gladly bear it . With much love comes deep sorrow. As our time comes, I know you will be on that shore to welcome us "Home". We love you
12-13-2018
Joann White
Brenda, I am so sorry for your loss. You are in my thoughts and prayers.
12-13-2018
Louise Gallagher
It is with shock and sadness that I offer my sympathy at the loss of your husband. My thoughts and prayers are with you and I am only a call away anytime you need a friend. I know you will miss him but take comfort in the knowledge that he did not suffer. God bless you my TN friend.
Dillow-Taylor is a third generation family-owned business...established in 1929
---
Dillow-Taylor Funeral Home and Cremation Services
P.O. Box 98, Highway 11-E, Jonesborough, Tennessee 37659
Office: 423.753.3821 Fax: 423.753.7409

Hours of Operation:
Monday - Saturday: 8am - 5pm
Sunday: 12pm - 4pm
---