12-11-2018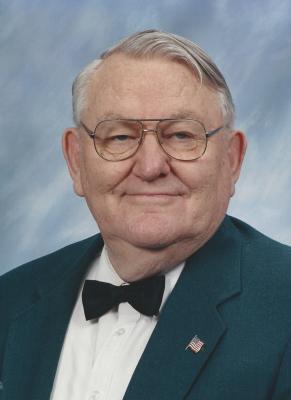 SERVICE SCHEDULE

Luther William Payne, age 91, passed away at the Waters of Johnson City on December 11, 2018.
He was born October 2, 1927 in Washington County and was the son of the late Cesler and Bessie Pickens Payne. Luther was preceded in death by his first wife and mother of his children, Vanita Scott Payne, daughter Jerita Launa Payne and second wife Betty Lykins Payne.
He was a graduate of Boones Creek High School, East Tennessee State University and the Peabody College of Education at Vanderbilt University. He served in the Navy from 1953-1956 (active duty) and Naval Reserve from 1956-1962.
Luther owned a farm in the Bowmantown community and he retired from the Postal Service where he served as Post Master in Telford. He was member of First Christian Church, Johnson City, TN where he served as a Sunday school teacher and choir member.
After retirement he was a resident of Cornerstone Village. In the early 1970's he served as Board chairman at the Village. As a resident he enjoyed volunteering, leading worship and other activities.
Survivors include son and daughter-in-law John and Tammie Payne; granddaughter Katie Payne Boone and husband Josh and four step children.
Interment services will be conducted 2:30 PM Thursday, December 13, 2018 at Monte Vista Cemetery.
Memorial services will be conducted 4:00 PM Thursday, December 13, 2018 at the Boones Creek Christian Church with minister David Clark officiating.
Pallbearers will be Dean Denny, Mike Lewis, Donald Sims, Barry Redman, Josh Boone and Robert Hall II.
In lieu of flowers donations may be made to the Cornerstone Village Benevolence fund, 309 Princeton Road Johnson City, TN 37601.



Would you like to leave an eulogy or condolence for Luther William Payne? If so, simply click HERE
EULOGIES & CONDOLENCES
12-12-2018
Nona Blackmore
When playing the piano at Applachian Village/Cornerstone, I always appreciated his comments at prayer time and communion.
Dillow-Taylor is a third generation family-owned business...established in 1929
---
Dillow-Taylor Funeral Home and Cremation Services
P.O. Box 98, Highway 11-E, Jonesborough, Tennessee 37659
Office: 423.753.3821 Fax: 423.753.7409

Hours of Operation:
Monday - Saturday: 8am - 5pm
Sunday: 12pm - 4pm
---

| | | | | |

Copyright ©2019 Dillow-Taylor Funeral Home and Cremation Services. All Rights Reserved.
Programming & Web Development by .