11-21-2018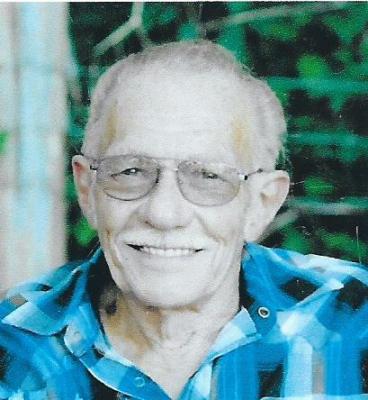 SERVICE SCHEDULE

Ted W. "Pawy" Lowe, 88, passed away, Wednesday, November 21st, 2018 peacefully at home, after a brief illness.
Pawy, as he was known to everyone, was born July 27th, 1930 in Washington County, TN to the late Leslie and Lola Lowe. He was a veteran of the US Air Force and served his country in the Korean War. Pawy worked at Klopman Mills, Coca Cola Bottling Co, and retired from EZ Painter. He was the oldest living member of Mount Zion Baptist Church, where he attended regularly until his health began to fail.
Pawy enjoyed taking his family on camping trips, working his garden, mowing his yard, and watching western movies. He had several trades, one being an electrician; he wired several homes for his family and working on appliances for friends.
In addition to his parents, he was preceded in death by his brother, Jack Lowe and brother-in-law, Bill White.
He is survived by his wife of 66 years, Marie "Mawy" Lowe, of the home. Two daughters and son-in-law's; Kathy and Phil Blevins, Karen and Danny Burgess. Five grandchildren and their spouses; Michelle and Wesley Whaley, Tonya and Jesse Wilcox, Melissa and Tim Bailey, Josh and Jayne Hathaway, and Chad and Alecia Burgess. Thirteen great-grandchildren; Caitlyn and Corban Rodefer, Logan, Connor, Tanner, Hudson, and Tucker Bailey. Blake, Jude, Penelope, and Eden Hathaway. Madison and Mason Burgess. Two sisters; Phyllis Sliger and Dorothy White. Two sisters-in-law's; Louann Lowe, Jennie and husband Roy Arrowood. Several nieces and nephews. Special friends; Cecil and Ann Castel, Mitchell Hathaway and Jody Rodefer.
The family will receive friends from 12 PM to 2 PM, Saturday, November 24, 2018 at Mount Zion Baptist Church, Jonesborough. The funeral service will follow at 2:00 PM with Pastor Cody Greene officiating. Eulogy will be given by Josh Hathaway. Time of remembrance will be held by anyone who wishes to speak. The graveside will follow at Mt. Zion Cemetery.
Pallbearers will be Wesley Whaley, Jesse Wilcox, Tim Bailey, Chad Burgess, Mitchell Hathaway, and Jody Rodefer.
The family will be forever grateful to the employees of Caris Hospice, for your dedication and support during this difficult time.



Would you like to leave an eulogy or condolence for Ted W. "Pawy" Lowe? If so, simply click HERE
EULOGIES & CONDOLENCES
11-26-2018
Susan Culver
I did not know "Pawy" but I heard alot of stories from his son-in-law Danny and from his granddaughter Tonya. The stories were of someone that sounded like an amazing family man. My condolences and prayers go out to the whole family.
11-23-2018
Jeanette Rodefer Day
To Mawy and Family I am so sad that you have lost some one so very special,my heart is heavy,but I know heaven is so rejoicing,may God help each one of you these next days touch your hearts,be with your thoughts,Mawy,Karen,Kathy,Tonya,and Chad,and the rest of family my prayer's,my heart,are with you all,,God Bless All Of You
11-23-2018
Bill Ingram
Marie,Kathy,Karen and family. I am saddened to hear about Ted. He was a really good man who did his best to brighten the day of everyone he came in contact with. We loved to visit you guys and talk about old times, and sometimes Ted had a lot to say and sometimes he didn't, but you always knew he was listening to each word. I wish we could come in, but distance is too large a factor, but please know you are in our hearts and prayers. Love, Bill & Mary & Jennifer and Adam.
11-23-2018
M Jeanette Rodefer Day
Caitlyn,and Corban I love you two and wow what love you two enjoyed from Pawy,and him from you two,the next few days are going to be hard,lend on God and he right at your side's,I would like to say that Jody and Pawy was garden buddies,and Jody love him very much,my prayers and thoughts Grandma
11-21-2018
Janet Saylor
My deepest, heartfelt sympathy. My thoughts and prayers for all during this time and always. Sending my love to all of you.
11-21-2018
Buck & Margarett Coggins
Marie, Kathy & Karen it's with a sad heart that I say too you, You have more to go to heaven for than you had yesterday.Didn't know of Ted singing in this life but now he can sing songs that the angels in heaven can't sang. If we begged Ted to come back to us and if he could, he would tell us no,I have a new body and there is no pain and I've seen the face of Jesus and my loved ones too. We will be praying for God to hold your sweet family very near him. Blessings to each of you . The Coggins