10-13-2018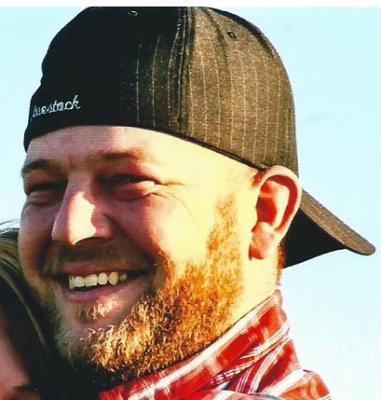 SERVICE SCHEDULE

Mr. Rocky Lynn "Baby Boy" Lilly, age 35, Telford, passed away Saturday, October 13, 2018 at his residence.
Mr. Lilly was born November 27, 1982 in Washington County, TN and the son of Randy & Robin Scott Lilly, Telford.
He was preceded in death by a sister, Randi Rebecca Lilly, grandparents, Ed & Joanne Scott and Lynn Lilly, great-grandparents, Zeke & Louise Crawford, Madelyn Scott, Ernest & Sally Lilly, great aunt and uncle, George & Charlotte Thomason.
Mr. Lilly worked for Lilly Brothers Construction, Tractor Supply, Waste Management (heavy equipment mechanic), West Hill Tractor (Diesel Mechanic), Crawford's Drywall, Daryl Broyles (Mechanic), Farming & Mechanic for a special friend, Max Williams.
He was baptized at Bowmantown Baptist Church and attended Marbleton Community Freewill Baptist Church.
In addition to his parents, survivors include his wife, Ashley Mae Lilly; three children, Rebecca Mae Lilly, Rachel Morgan Lilly and Maverick Lee Lilly; sister, Rachel McGill; brother-in-law, Stan McGill; nephew, Gavin Hood; grandparents, James & Irene Foulks; mother-in-law, Valerie Jones Shearin; father-in-law, Carl Shearin; aunts & uncles, Terry & Wayne Coppage, Tiny & Tony Youngbar, Sherry & Kenneth Hall, Jamie Dixon & Sebastian Chucci, Doug & Phyllis Lilly, Cheryl Humphrey, Donna & Tony Cody, Archie & Tamara Lilly, Missy & Max Harper; very close and loved cousins, Pam, Stacie, Johnathan, Brandon, Isaac, Jacob, Josh, Victoria, Rylee, Josh, Ashley, tiffany, Dustin, Samantha, Matthew, Shana and April.
Funeral services will be conducted 2:00 pm Saturday, October 20, 2018 at Marbleton Community Freewill Baptist Church, 1703 Marbleton Rd. Unicoi, TN 37692, with Pastor Tim Broyles and Pastor Donnie Humphreys officiating. The family will receive friends from 1:00-2:00 pm Saturday prior to the service. Interment services will follow at Fairview Cemetery.
Pallbearers will be Rachel McGill, Jimmy Davis, Brandon Youngbar, Dustin Cable, Josh Lilly, William Scott, Stacey Stalcup, and Matthew Humphrey. Honorary pallbearers will be Gavin Hood, Stan McGill, Tim Broyles, Dustin Sliger, Matthew Dickerson and Barry Stoots.
In lieu of flowers, memorial donations may be made to St. Jude's Research Center 501 St. Jude's Place Memphis, TN 38105.











Would you like to leave an eulogy or condolence for Rocky Lynn Lilly? If so, simply click HERE
EULOGIES & CONDOLENCES
10-20-2018
Leisa Street Evans
Thoughts and prayers to you and your family during this extremely difficult time. May God Bless and Comfort you!
10-19-2018
Linda Robbins
I am so sorry for your loss—praying for peace for each of you.
10-18-2018
Denise Hoss
So sorry for your loss Prayers go out to the family.
10-18-2018
Connie Kyker
Ashley, Sweet Becca, Rachel, and Mavie, and Val, I am so sorry for your loss. My heart aches for you and those precious babies. I am praying for God's comfort and peace for you. I am in Montana and will not return until Sunday midnight. I will be to visit and am available to help you if I can do anything for either of you on my return. Love an prayers to you both and many hugs to those precious babies! Again my deepest sympathy for your loss.
10-18-2018
Charles and Trella white
We send our prayers Love And thoughts, God wrap His arms around you in His Love
10-18-2018
Ray Aballo
Rachel and Family. I'm so sorry for the loss of your brother. Grief never ends, but it changes. It's a passage, not a place to stay. Grief is not a sign of weakness nor a lack of faith. It is the price of love!
10-18-2018
Elizabeth Mason
Rachel, I am truly sorry to learn the news about Rocky, and can only imagine what this is like for you. Surrounding you with love, peace and grace. Always, Elizabeth
10-17-2018
BILLY B. STOOTS
What a loss. Words cannot express how much we will miss Rocky. He was a good friend. Thoughts and Prayers are lifted up to the family and all who knew him.God richly Bless all involved in the days and months ahead.
10-17-2018
Debra Fann
I am so sorry for your loss, prayers for you and your family. Yup
10-17-2018
Darlene Overbay
I am so sorry for your loss. Praying for you and your family. May God comfort you.
10-17-2018
Jim,Mary &Brad Reed
So sorry to hear of the passing of Rocky. He was such a fine young man that was always there and willing to help us at any time. May God bring peace and comfort to the family.
10-17-2018
Robbie and Somer Seaton
Many prayers! Our hearts are truly broken, Rocky will forever be missed and we are beyond devastated for all of his family, friends and his beautiful children. May the Lord hold you all tight. We love you guys
10-17-2018
Kathy Morgan
I am a friend of the family through Sherry Hall and Stacie Coppage. My thoughts and prayers have been and will continue to be with his family. I am so very sorry for the loss of such a young life. May God give you strength and peace...