10-12-2018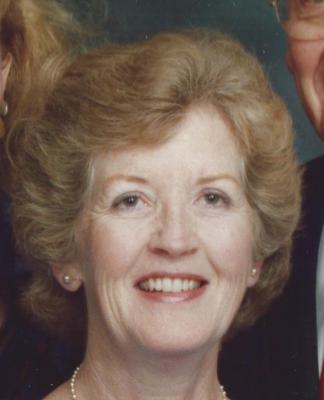 SERVICE SCHEDULE

Mrs. Mary Marjean Alexander, age 83, Gray, passed away Friday, October 12, 2018 at the Johnson City Medical Center.
Mrs. Alexander was born in Washington County, daughter of the late Paul Barnes Sr. and Nell Sherfey Barnes. In addition to her parents, she was preceded in death by her husband, Thomas E. Alexander Jr.; brothers James Barnes and Paul Barnes Jr. and sisters Eloise Hall and Virginia Sanders.
Mrs. Alexander was a member of Gray United Methodist Church.
Left to cherish her memory are her son, Mark Alexander (Valerie) of Winston-Salem, N.C.; daughter, Angela Adams (Robert) of Woodstock, GA; grandchildren Shane Adams and Stephen Ross Alexander; and sister Irma Lucas.
A funeral service for Mrs. Alexander will be held 1:00 PM, Tuesday, October 16, 2018 at Gray United Methodist Church with Dr. Dennis Flaugher officiating. The family will receive friends from 11:30 AM -1:00 PM prior to the service.
Graveside services will follow at 2:30 PM at Mountain Home National Cemetery. Pallbearers will be family and friends.
In lieu of flowers, the family requests donations to the Gray United Methodist Church Building Fund, 2108 Oak ST., Gray, TN 37615.










Would you like to leave an eulogy or condolence for Mary Marjean Alexander? If so, simply click HERE
EULOGIES & CONDOLENCES
10-14-2018
Regina Hill
My deepest condolences goes out to this sweet family. Sincerely. Regina Shipley Hill
10-14-2018
Susan Ihnen Dockter
Dear Angie, Rob and Shane, We are so sad to hear of the loss of your Mother Angie. Please accept our condolences as your family learns to accept her passing but cherishing your life with and the memories you will always have. Rob, how fortunate to have had such a wonderful Mother-in- Law and a wonderful Mother! Shane was treasured by his Grandmothers I'm certain and that means so much to a growing young man. Is Shane in College or out working already - time passes so quickly! Blessings and Prayers, Dusan and Larry Dockter
10-13-2018
Beth Dionne
So sorry for your loss. God welcomes his children home and that is the comfort and peace of God's word. My prayers for your family.
Dillow-Taylor is a third generation family-owned business...established in 1929
---
Dillow-Taylor Funeral Home and Cremation Services
P.O. Box 98, Highway 11-E, Jonesborough, Tennessee 37659
Office: 423.753.3821 Fax: 423.753.7409

Hours of Operation:
Monday - Saturday: 8am - 5pm
Sunday: 12pm - 4pm
---