10-11-2018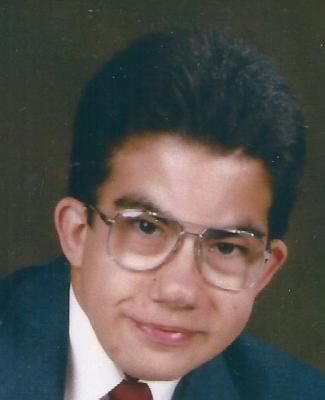 SERVICE SCHEDULE

Mr. Jason Jackson, age 46, Jonesborough, passed away Thursday, October 11, 2018 at the Johnson City Medical Center.
Mr. Jackson was born March 18, 1972 in Terre Haute, Indiana.
He attended New Salem Baptist Church and loved his church family.
Jason loved photography, creating videos, and exploring all of East Tennessee.
Left to cherish his memory are his parents, Phil and Jenny Jackson; sisters, Shelly Lehner, Kim Jones, and Christy Joyner; several nieces and nephews.
A Celebration of Life for Jason will be held 3:00 PM, Monday, October 15, 2018 at Dillow-Taylor Funeral Home with Pastor Craig Ponder officiating. The family will receive friends from 1:00-3:00 PM prior to the service.
Graveside services will follow at New Salem Baptist Church Cemetery. Pallbearers will be brothers-in-law Gerard Lehner and Troy Jones and nephews Tyler and Nathan Lehner, Jordan Joyner, and Wyatt Jones.



EULOGIES & CONDOLENCES
10-15-2018
Bev Thoa
So sorry to read this news..he was always a sweet young man...May God's peace carry you all through this time
10-15-2018
Barbara Mays
I was so sorry to read of Jason passing I worked with him at Walmart for many years he was a sweet young man he always had a kind word for you every day He will be missed very much my hear felt sympathy goes out to his family Gods blessing be with you during this time of sorrow.
10-15-2018
John Workman
Sorry to hear about Jason.He was a great guy and friend and co-worker at walmart.He will be missed.Will keep you in my prayers.God bless.
10-15-2018
Michelle Smith Curtis
Phil and Jenny, please know that my love and prayers are with you both. Jason was such a sweet, kind and loving soul. He touched my heart the first time I met him with that contagious smile and soft spoken voice. My prayer is that God puts His loving arms around both of you and gives you the peace and comfort that only He can give. I love you both and will be praying for you now and in the days, weeks and months to come. Love In Christ!
10-15-2018
Ramona Ramsey
Jason and I had our time if differences but we made ammends. He was a dearly sweet person and he will be missed terribly.
10-14-2018
John Victor Hough III
Jason, You were always a great friend to my family and I. I know how much you loved the Lord as we would always talk about our beliefs when we worked together. I always valued our friendship and brotherhood. You not being here is a loss to the world however God gained another good soul in Heaven. I'm going to miss you my brother and thank you for all the wonderful memories and the impression you left on all of us. You were a light in a world of darkness. I will miss you yet I know you're in a much greater place. I loved you my brother and always will.
10-14-2018
Martha Thompson
So sorry for your loss. My prayers are with you and your family.
10-13-2018
Susie Gillis Bennett
So sorry, sending love and prayers to you all. Love, Susie
10-13-2018
Paul & Amy Chapman
Jason, You will be truly missed. Always loved seeing you at Walmart and all out outings. Your eye for all the beauty around you was amazing. You are with the angels now strolling over heaven. May God comfort your family and those you have left behind to cherish your memory. Forever in our hearts. Fly high friend.
10-13-2018
Daniel Campbell
Jason was a videographer for many of my events. His laugh warmed our lives and my children loved him. Rest in peace with the Lord my friend.
10-13-2018
Patricia Zehring
Jason was such a sweet person, I worked with him at Wal-mart. I am so sorry for your loss. Sending prayers.
10-12-2018
Sandy Christian
What a precious soul and friend. I will miss you so much. God has got you in his hands away from pain. prayers to mom and dad and all the family.
10-12-2018
Shelby Watts Humphrey
So blessed to call Jason a friend. When you saw Jason you saw that sweet smile.He loved his friends and church family. My thoughts and prayers with your family in the days and weeks to come. We love you.
10-12-2018
Mike and Kim Lewis
My heart breaks for Jason's family. Jason was one of the first people I met when I came to New Salem and we will always remember his kindness and sweet smile! Condolences from the Lewis Family! Michael, Kim, Caitlin, Hannah, and Aiden
10-12-2018
Rogene Morge
Thinking of the Jackson family with hugs and prayers. So sorry to hear this. Jason was a special kid and you are all dear to my heart. He worked very hard for me and I was proud to be his first grade teacher. I have special memories of all of you. With love, Rogene and Dave
10-12-2018
Lana J. Honn
Jackson Family, Jason always held a dear place in my heart as all of you have over the years!! Enjoyed his sharing of his love of the Lord and his church family! Prayers with love to you all!! Lana and family