10-03-2018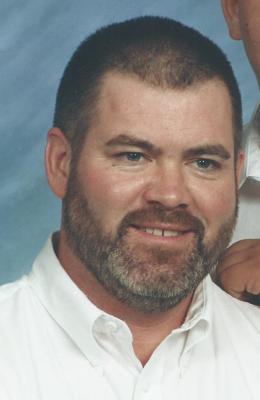 SERVICE SCHEDULE

Mr. Robert "Bobby"Horace Oliver, age 59, Jonesborough, passed away Wednesday, October 3, 2018 at Johnson City Medical Center.
Mr. Oliver was born in Jonesborough and the son of the late Robert Aaron & Anna Katherine Phillips Oliver.
He was a Park Maintenance Supervisor for the Town of Jonesborough and had retired from Winco.
Survivors include his wife, Rebecca Oliver, Jonesborough; children, Aaron Oliver wife Ashley of Granite Falls N.C., Katelyn Oliver of Jonesborough and Jennifer Dugger of Jonesborough. Grandchildren James, Arieanna, Elora, Makayla,Cameron and Marisa.
He is also survived by a lifelong friend and brother Dale Scott, and aunts Linda Curtis husband Maynard of Jonesborough and Charlotte Gentry and husband Danny of Jonesborough. Several nieces and nephews.
Funeral services will be conducted 7:00 pm Saturday, October 6, 2018 at Dillow-Taylor Funeral Home. The family will receive friends from 5:00-7:00 pm Saturday prior to the service. Private graveside services will be conducted on Sunday.
Honorary Pallbearers will be Mike Oliver, Roy Foster, Town of Jonesborough and the Hardee's Breakfast Crew.









EULOGIES & CONDOLENCES
10-10-2018
Bunny Street
Becca, I am so very sorry to hear about Bobby. There are no words to express the sadness. I know you and your family are heart broken. You are in my thoughts and prayers. With much love, Bunny
10-08-2018
Gary Woods
will miss bob coming in to old towne small engine for parts for park and rec. i also played softball with him at telford a while back. Great ball player. sorry for our loss. GOD BLESS AND KEEP YOU SAFE!
10-07-2018
Tracy Francis
Bobby you will be missed! Prayers for the family.
10-07-2018
Agnes R Lowe
Please accept my condolence on Bobby'ys passing..'. He has done some yard work for me on Barkley Road , was always very competent and pleasant..Also enjoyed talking with him as he knew my late husband, Bill Lowe,at Lowe,s Carpet Store,when he worked at Winco, May God grant you peace and comfort.God bless you
10-06-2018
David & Maria Oliver
Our condolences to the Oliver family
10-06-2018
jeanette bowers
Becca i am so sorry
10-06-2018
Danny Kilgore
Really sorry to hear of Bobby's passing. I work for Winco in Knoxville and went on several business trips with Bobby. I always enjoyed seeing him when company functions brought us all together. May God hold his family close during their grief. RIP Big Guy.
10-05-2018
Randy Decker
You'll be missed big guy. You were the best friend ever. Prayers to the family and friends. I'll see you again.
10-05-2018
Amanda & Ary Miranda
Becca, our sincere condolences. We hope your many happy memories help you through this difficult time.
10-05-2018
Sheila Ford Blair
Becca, I am so sorry that you have lost your sweet Bobby. I lost my husband a few short months ago so I am fully understanding what you are feeling right now. Just know that Bobby was a wonderful, sweet person and he loved you very much! He always spoke highly of you. I know it's been a few years since we've seen each other but I think of you often and always loved our time together. May God give you comfort and peace and know that I am praying for you daily! I love you dear friend!
10-05-2018
Barbara Hicks
Rebecca, I am so sorry to hear about Bobby. A really nice guy. I will keep you all in my thoughts and prayers. Love and hugs. Barbara
10-05-2018
Matt Townsend
I consider Bobby a brother. I am praying for all of you and will miss him terribly.
10-05-2018
Kimberlee Goodman
Becca so sorry to hear about Bobby. I'm here if you need anything. You all will be in my prayers. Love you, Kimberlee
10-05-2018
J.Shannon Zukas
Thoughts and prayers for our cousins.
10-05-2018
Joyce Treadway
Becca, I am so very sorry to hear about Bobby. You and your family are in my thoughts and prayers.
10-04-2018
Tim Campbell
Becca and family, I am sorry to hear about the passing of Bobby. May God Bless you all during this difficult time. I have you in my thoughts and prayers.