09-17-2018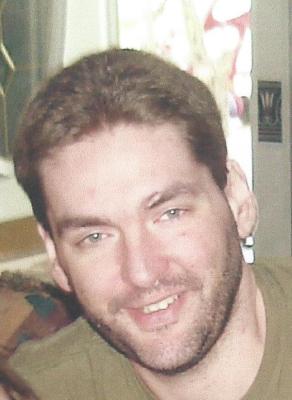 SERVICE SCHEDULE

Mr. Jamiean Christopher Huff, 44, Telford, passed away Monday, September 17, 2018 after a lengthy illness.
He was preceded in death by his father, Donald Huff, grandfather, Clyde Huff, grandparents, Cameron & Mildred Campbell, and several aunts, uncles and cousins.
Jamie is survived by his mother and step-father, Gary & Tresa Diane Campbell Huff Stevens; three children, Alyssa, Rose and Cameron; one brother, Brandon Stevens; nephew, Camden; grandmother, Ella Sue Huff; several beloved foster brothers and sisters, aunts, uncles and cousins.
Jamie requested no funeral services.
In lieu of flowers, he asks that you donate to The Potter's Wheel Ministries 201 Cherokee Mountain Church Road, Jonesborough, TN 37659. He requests you listen to the following songs: "Broken Things" by Matthew West and "No Matter What" by Ryan Stevenson.



Would you like to leave an eulogy or condolence for Jamiean Christopher Huff? If so, simply click HERE
EULOGIES & CONDOLENCES
10-02-2018
Shannon Allgood
Mom, Dad and Family I am so sorry for the loss of Jamie. He was an awesome big brother... I will always remember and cherish all the child hood memories we all had growing up. Jamie you will always be greatly missed and loved by all; and you always knew how to bring a smile to someone and make them laugh to make everything better.
09-30-2018
Sharron miller
You were my big brother,we had a lot of fun times in the years an hanging out.you'll never be forgotten jaime.I love you jaime.Diane an gary im so sorry for your loss of your son. May God be with you an help you threw this
09-19-2018
Misty Hankal
R.I.P my friend. Give Jesus and Chuck in the Heavens a big hug for me! Prayers for your family. I'll keep our sweet younger year memories in my heart forever!!!
09-19-2018
Carol Ann
Prays and comfort for your family.
09-18-2018
Lorie Arnold Harned Stevens
So sorry for your loss.May God hold all of you close. You are in my prayers. Miss you Aunt Diane and my brother Gary Wayne.
09-18-2018
Ansley Campbell-Porter
My heart felt condolences to the entire family. Most of all to Aunt Diane and Uncle Gary. Stay strong
09-18-2018
Angel
I'm so sorry to hear of Jamie passing away.he could make anyone laugh no matter what.I still remember all of us in high school,and all the fun we had.it truly breaks my heart that he is gone.God got an amzing man,and now he's one of God's angels.my thoughts and prayers are with his children,family,and friends.
09-18-2018
Sandy
My prayers for all the family and children jamie will be missed.I love u my brother RIP.
09-18-2018
Carol Ann
Prayers for comfort I am so sorry to hear this.
09-18-2018
Kat Sentell
My thoughts are with the entire family. Jamiean broke my heart for the second time today. I have always loved him and he will always be in my heart. I grieve for his family, and most of all his children. May peace find you all. Much Love!
09-18-2018
Jamey&Deb Pierson
You don't know us, but Jamiean was a very good friend of ours, and we are so sorry for your loss, he was like a brother to us. He will be missed very much, and if any of his family ever need anything, please let us know. Rest easy brother, and again we are so sorry.
09-18-2018
The Edwards Family
Our sincerest condolences, Diane & Gary. I certainly will miss the way he made us all laugh, he had a knack for things like that. Brandon, you know how how to reach us if any of you need anything. Give Cam a hug for us
09-17-2018
Janice Sellars
Diane & Gary & Family -- so so sorry for your loss -- our thoughts and prayers are with you and your family! Sending love and hugs!
Dillow-Taylor is a third generation family-owned business...established in 1929
---
Dillow-Taylor Funeral Home and Cremation Services
P.O. Box 98, Highway 11-E, Jonesborough, Tennessee 37659
Office: 423.753.3821 Fax: 423.753.7409

Hours of Operation:
Monday - Saturday: 8am - 5pm
Sunday: 12pm - 4pm
---