09-03-2018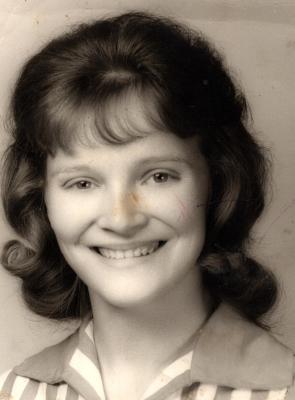 SERVICE SCHEDULE

Mrs. Nancy J. Davis, age 75, Limestone, passed away Monday, September 3, 2018 at Johnson City Medical Center.
Mrs. Davis was born in Chapmanville, West Virginia and the daughter of the late Jesse Garfield Phipps & Mary Emma Bestwick Phipps. She was also preceded in death by her husband, Lowell Davis, and two sisters, Mary Turner and Alice Phipps.
She was a saved, sanctified, Holy Ghost filled member of the Church of God.
Mrs. Davis was an LPN at Old Memorial Hospital and Asbury Center. She like painting and ceramics.
Survivors include three sons, Thomas Lowell Davis and wife Jackie, Jonesborough, Bishop Gregory Allen Davis, Grandview, TN and Phillip Wayne Davis, Limestone; one daughter, Mary Virginia Davis, of the home; grandchildren, Kayci Davis, Jeremy Davis and wife Kristen, Tiffany Davis, Chad Davis, Kimberly Davis, Amanda Davis and Jesse Davis; two brothers, Jimmy Phipps and Jess Phipps; five sisters, Sarah Hyder, Dorothy Piatt, Janet Daniels, Ruth McKeehan and Margaret Conner; and several nephews and nieces.
Funeral services will be conducted 8:00 pm Friday, September 7, 2018 at Dillow-Taylor Funeral Home with Bishop Gregory Allen Davis and Pastor Larry McKeehan officiating. The family will receive friends from 6:00-8:00 pm Friday prior to the service.
Interment services will be conducted 11:00 am Saturday, September 8, 2018 at Roselawn Memorial Gardens.
Pallbearers will be family & friends.



Would you like to leave an eulogy or condolence for Nancy J. Davis? If so, simply click HERE
EULOGIES & CONDOLENCES
09-08-2018
Everetta
How many days did we walk home from school as teens? Chatting away the time about family, school, church, and all the other issues teen girls have> A precious quiet soul ran deep in her for her family. She was a dear friend and will see her on the other side.
09-07-2018
Sharon Kesterson
Greg, I'm so sorry for your loss.
09-06-2018
Rita Tugman
Prayers and condolences to the family. May her memory be a blessing.
09-05-2018
Kimberly Shelton
Greg, I am so sorry for your loss. If you need anything just let me know. May God give you comfort during this time.
09-05-2018
Julia Kade
I am so sorry to hear of Nancy's passing. I learned a lot from her as a young nurse at Asbury Center. I will be praying that God will give you comfort in the following difficult time.
09-05-2018
Alisha
I am so sorry for your loss Mary. I really liked Nancy what time I came to visit. She treated me with kindness and we talked about everything under the sun when I would call to check on her. I'm glad I got to spend time with her. She will be missed.
Dillow-Taylor is a third generation family-owned business...established in 1929
---
Dillow-Taylor Funeral Home and Cremation Services
P.O. Box 98, Highway 11-E, Jonesborough, Tennessee 37659
Office: 423.753.3821 Fax: 423.753.7409

Hours of Operation:
Monday - Saturday: 8am - 5pm
Sunday: 12pm - 4pm
---