09-01-2018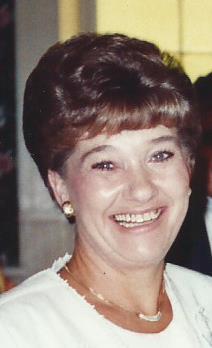 SERVICE SCHEDULE

Helen Marie Hale Ferguson, Telford, passed away Saturday, September 1, 2018 at the Johnson City Medical Center.

Mrs. Ferguson was born March 11, 1945 in Castlewood, Virginia, daughter of the late Robert and Lillie Hale. In addition to her parents, she was also preceded in death by her sister, Ruth Bishop, and brothers, John Hurd and Paul Hale.

Mrs. Ferguson attended Jackson Park Church of the Brethren until illness of one year ago.

She worked at Gayle's Restaurant in Jonesborough for many years.

Left to cherish her memory are her husband of 26 years, Kenneth Ferguson; sons Chris Davis and Aaron Davis and wife Karen; stepchildren Michael Ferguson and wife Kathy, Ann Ferguson Dodson and husband David, and Edward Ferguson; 10 grandchildren; 5 great grandchildren; brothers, Dean Hurd and wife Shirley, Bernard Hurd and wife Frankie, Earl Hale and wife Betty, Allen Hale and wife Alice; sisters Eva Tate, Lee Sutherland and husband Bob, and Betty Hale; special sister-in-law, Charlotte Hale; and several nieces and nephews. .

A Celebration of Life for Mrs. Ferguson will be held 7:00 PM, Wednesday, September 5, 2018 at Dillow-Taylor Funeral Home with Pastor Jeremy Dykes and Mr. Carroll Murphy officiating. The family will receive friends from 5:00 -7:00 PM prior to the service.

Graveside services will be 10:00 AM, Thursday, September 6, 2018 at New Victory United Methodist Church Cemetery. Pallbearers will be Allen Hale, Earl Hale, Aaron Davis, Mike Ferguson, David Dodson, and Eddie Ferguson.



Would you like to leave an eulogy or condolence for Helen Marie Hale Ferguson? If so, simply click HERE
EULOGIES & CONDOLENCES
There are no comments at this time...
Dillow-Taylor is a third generation family-owned business...established in 1929
---
Dillow-Taylor Funeral Home and Cremation Services
P.O. Box 98, Highway 11-E, Jonesborough, Tennessee 37659
Office: 423.753.3821 Fax: 423.753.7409

Hours of Operation:
Monday - Saturday: 8am - 5pm
Sunday: 12pm - 4pm
---