07-15-2018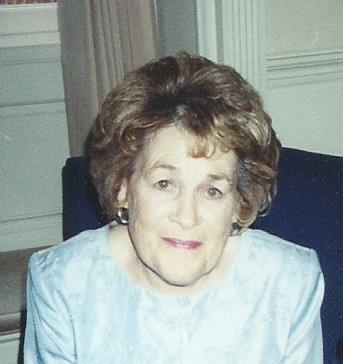 SERVICE SCHEDULE

Marceline Day Lamberth, 87, passed away July 15, 2018, from a courageous battle with cancer at Johnson City Medical Center. She was born November 14, 1930, in Johnson City, the daughter of E.P. and Alma Day.

Marceline was the matriarch of the family and was cherished by all. She answered to many names such as "Marcie, MeMe, Grandmother, Grandma Dynamite, Moo, Meno, and Gruntchkins". She was a competitive backgammon, scrabble, and card player. She had a personality that was bigger than life and one who enjoyed being the center of attention. She never met a stranger and made everyone around her feel welcome and loved. Her Savior, Jesus Christ, and her family were the center of her life.

She was a member of Midway Baptist Church. If you went to visit her you, would find her sitting in her recliner reading her Bible. Her favorite trips were a Charles Stanley cruise to the Bahamas with her best friend, Edith Street, and a visit to New York City.

She was preceded in death by her parents E.P. and Alma Day as well as her daughter, Becky Garland Osborne, and grandson Michael Lynn Droke. She is survived by her son Michael Garland, Linda Droke and son in law Bud, grandchildren Shannon Jones and husband Wayne, Mark Droke & wife Emily, Emily Campbell & husband Jeremiah. Great grandchildren Morgan Droke, Michael Droke, Hannah Jones, Rachel Jones, Caroline Droke, Ellis Droke, and Elliott Campbell. Brothers Robert "Bob" Day and Jim Day.

The family will receive friends on Tuesday, July 17, from 5-7pm at Dillow - Taylor Funeral Home in Jonesborough, TN. Pastor Bill Taylor will preside over the service following visitation at 7pm. Graveside services will be held at 11am on Wednesday, July 18, at Monte Vista Cemetery. Serving as Pallbearers will be Bill White, Johnny Carter, Wayne Jones, Mark Droke, Jeremiah Campbell, Mikey Droke, and Ellis Droke. Honorary Pallbearers are Dustin Osborne and Elliott Campbell.



Would you like to leave an eulogy or condolence for Marceline Day Lamberth? If so, simply click HERE
EULOGIES & CONDOLENCES
07-17-2018
Jeanette Day
To Mike,Linda,Jim,Bob,and family I'm am,so sorry to hear about Marc,she is a joy to my heart,and she always has a smile I always saw her out the Mall giving out samples of food from different food Corp.you all have a wonderful mom,sister,grandma,son n law,etc.wow at the people Marc is seeing now,but most important our sweet Lord was there at her last breath she saw his beautiful face Marc has a new body,she will be missed by many (me)you all are part of my family and my heart is sad,I love you all,you everyone are in my prayer's,we will see Marc and all the other's very soon,God Bless Each and Every one of You,please take care,Love Jeanette..
07-16-2018
nephew-Jerry
Depart Blessed Christian Soul. Come to me all you who labor I will give You Rest. May your Heavenly Reunion with all of God's Saints present you to your one true LOVE.
07-16-2018
Edith Street
I lost one of my best friends I ever had. She was such a joy to be with. All the walks and talks we had and our trips to the expos and our one day shopping each week. I will miss her so much. She was a wonderful neighbor and would do anything for you. God took her home Sunday ' She want be suffering any more.I love you Marci and will miss you .
Dillow-Taylor is a third generation family-owned business...established in 1929
---
Dillow-Taylor Funeral Home and Cremation Services
P.O. Box 98, Highway 11-E, Jonesborough, Tennessee 37659
Office: 423.753.3821 Fax: 423.753.7409

Hours of Operation:
Monday - Saturday: 8am - 5pm
Sunday: 12pm - 4pm
---