07-13-2018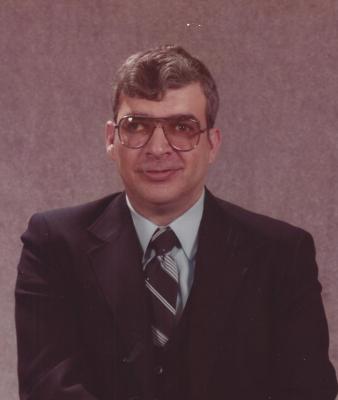 SERVICE SCHEDULE

Mr. Robert Blaine Barr, son of the late Claude and Verna Barr of Jonesborough, TN, was born on February 7, 1945 in Johnson City, TN, died on Friday, July 13, 2018.
He was a member of Sulphur Springs Baptist Church.
Bobby is lovingly remembered by his sister, Phyllis Barr Fox; brother-in-law, Doug Fox; niece, Kathryn Fox Woodward and husband, Stephen, and grand-nephew, Elliott Woodward. Also special to Bobby were cousins, Russell Payne, Jr. and Willie Hilbert who were childhood buddies.
Heart-felt thanks are extended to the family of Broadmore Assisted Living, Johnson City, whose loving care and sense of humor brightened Bobby's life.
Bobby's love for God was deep and a favorite quote was "we are all going to glory". He loved tootsie rolls, root bear, Kentucky Fried Chicken, and gospel singing.
Celebration of Life service will be conducted 3:00 pm Sunday, July 15, 2018 at Dillow-Taylor Funeral Home with Pastor Russell Payne, Jr. officiating. The family will receive friends from 2:00-3:00 pm Sunday prior to the service. Interment services will follow at Sulphur Springs Cemetery, Jonesborough.
Pallbearers will be family & friends.
In lieu of flowers the family request that potted flowers or shrubs be given for the continued enjoyment of residents of Broadmore Assisted Living or that monetary donations be made to Stadia Church Planting P.O. Box 699 Union Town, Ohio, 44685, www.stadiachurchplanting.org.



Would you like to leave an eulogy or condolence for Robert Blaine Barr? If so, simply click HERE
EULOGIES & CONDOLENCES
07-19-2018
Zel Hester
My thoughts and prayers are with the family. May God hold you in his arms as you go through this time. Peace!
07-18-2018
Judie Guthrie
Bobby will be missed at Broadmore. He would say Hi little bit to me every morning. He was special to everyone. Prayers for the family.
07-16-2018
Rachel Kraft
I had the pleasure of taking care of this man for nine years. He was always positive and smiling. We loved joking with each other and laughing together. He showed the meaning of " love" to everyone that knew him. Our favorite thing in the wintertime was seeing who could guess the temperature outside without looking at the weather. Then I would either call or check on my phone to see who was the closest. Bobby it was sad for me that you had to go so soon and suddenly but I know you are up in heaven rejoicing with the angels. Love always Rachel
07-15-2018
Charlene D. Elliott
Bobby was always in my Bible Class on Wednesdays from the time that he and Verna first moved to Broadmore unless he was in the hospital. I will sorely miss him, but I rejoice that he is united with his parents and with Jesus. He was such a joy and always had something to add to my sermon. Verna was constantly telling him to be quiet and let me teach. Bobby knew everyone and always had a report to give to me every week on who was in the hospital and who needed prayer. He always ask about my husband. He was in class with no complaints last Wednesday. I grieve for our loss, but rejoice that he did not suffer. Please accept the heart felt condolences of me and my helpers (Darlene and Frances). He was so loved by all who met him and we know that he is running on the street of gold and inquiring about all those who have gone before him. You were blessed to call him "Brother", Phyllis.
07-14-2018
Sammie & Coy Tilson
We wish to express our deepest sympathy. Bob has lived a long life and made lots of friends. I'm sure he is happy shouting in heaven he is free, free from the physical problems that held him back and free to be with his Mother and Dad & all those that have gone before that he missed. Love & Prayers for the family. Sammie & Coy Tilson
07-13-2018
Bobby's family at Broadmore Senior Living
Bobby was a wonderful man. He looked out for all of us, staff and residents. Bobby brought so much joy and happiness into our community, greeting everyone who came through our doors for nearly 12 years. But we know he is with God and his mother, WALKING the streets of gold.
Dillow-Taylor is a third generation family-owned business...established in 1929
---
Dillow-Taylor Funeral Home and Cremation Services
P.O. Box 98, Highway 11-E, Jonesborough, Tennessee 37659
Office: 423.753.3821 Fax: 423.753.7409

Hours of Operation:
Monday - Saturday: 8am - 5pm
Sunday: 12pm - 4pm
---