07-08-2018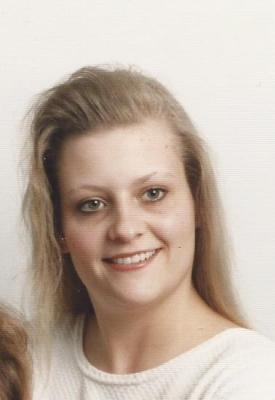 SERVICE SCHEDULE

Ms. Tamara 'Tammy" Arnold, age 44, Johnson City, passed away Sunday, July 8, 2018 at the Johnson City Medical Center.

Ms. Arnold was born in Washington County and daughter of Kay Carroll Arnold, Johnson City and the late Jerry Arnold. She was also preceded in death by a brother, Roger Arnold.

In addition to her mother, survivors include two children, Madison T. Dempsey and Mason S. Dempsey; sister, Erica Cole; fiancé, Eric J. Dempsey; and first cousin, Freddie Applegate.

Memorial services will be conducted 7:00 pm Friday, July 13, 2018 at Liberty Fellowship Church, Johnson City, with Pastor Dan Foster officiating. The family will receive friends from 5:00-7:00 pm Friday at the church prior to the service.



Would you like to leave an eulogy or condolence for Tamara "Tammy" Arnold? If so, simply click HERE
EULOGIES & CONDOLENCES
07-12-2018
George Hall
My prayers are with the during this sad time in your life, I know God will be with you and keep you during this time. God Bless.
07-11-2018
Spoon
I am so sorry for your loss. Tammy was very special to me too. You and your family are in my thoughts and Prayers. -Douglas Witherspoon
07-11-2018
Bill Carroll
Sorry for your Loss of such Beautiful Soul. May GOD Keep you in his Hands & Bless you. Your Brother Bill Carroll.
07-11-2018
Bill Carroll
Sorry for your Loss. May GOD Bless You and Watch over You. love Bill
07-09-2018
Tom and Stephanie
Our thoughts and prayers are with you during your time of mourning. Love you, Tom and Stephanie
07-09-2018
Leo Harry
May your prefect soul rest in peace Tammy
07-09-2018
Alice Carroll
So sorry for your loss. Love Alice
Dillow-Taylor is a third generation family-owned business...established in 1929
---
Dillow-Taylor Funeral Home and Cremation Services
P.O. Box 98, Highway 11-E, Jonesborough, Tennessee 37659
Office: 423.753.3821 Fax: 423.753.7409

Hours of Operation:
Monday - Saturday: 8am - 5pm
Sunday: 12pm - 4pm
---

| | | | | |

Copyright ©2019 Dillow-Taylor Funeral Home and Cremation Services. All Rights Reserved.
Programming & Web Development by .