07-08-2018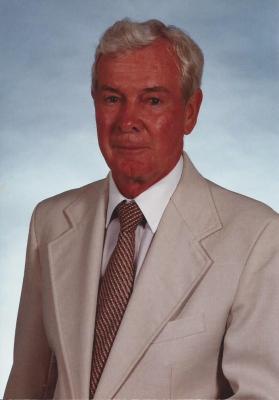 SERVICE SCHEDULE

Jack R. France, age 93, Jonesborough, passed away Sunday, July 8, 2018 at Johnson City Medical Center.
Jack was born in Washington County and the son of the late Chester Wesley & Fannie Mae Hopper France. He was also preceded in death by two brothers, Stanley "Dick" France and Wallace France.
He was a United States Army Veteran having served during WWII in North Africa and Italy.
Jack graduated from East Tennessee State College in 1950, where he was a 4-year letterman in baseball and football; he also ran track. He received his Master's Degree at Peabody College (Vanderbilt). After graduation, he taught and coached football at Jonesborough High School for 6 years. He was also girls and boy's baseball and softball coach.
He retired from the James H. Quillen VA Medical Center as Chief of Recreation after 35 years of service.
Survivors include his wife of 63 years, Claudine Ford France, Jonesborough; son and daughter-in-law, J. R. & Sara France, Johnson City; daughter and son-in-law, Jennifer & Michael Price, Jonesborough; grandchildren, Dustin Price (Candice), Jonesborough, Lauren Miller (Chance), Irmo, SC and Jameson France, Charlotte, NC; great-grandchildren, Jackson & EllieKate Price, and Cason & Caylor Miller; sister, Mary Ann Young, Jonesborough; and two nephews, Dexter Young and Steve Young.
The family will receive friends from 6:00-8:00 pm Wednesday, July 11, 2018 at the Dillow-Taylor Funeral Home.
Honorary pallbearers will be Johnny Crawford, Dustin Price, Jameson France, Chance Miller, Gary Pierson, Steve Young, Dexter Young, Howie Alexander, Frankie Bacon and Carl Ford.
In lieu of flowers, family request memorial donations be made to Fairhaven United Methodist Church, 3131 W. Walnut Street, Johnson City, TN 37604, where Jack was a life-long member.











Would you like to leave an eulogy or condolence for Jack R. France? If so, simply click HERE
EULOGIES & CONDOLENCES
07-18-2018
Jani Howe
I am so sorry to hear of Jack's passing. His brother Wallace was married to my Aunt, Lois, and I well remember being with Jack and family on various occasions. Jack was a very kind man, I do remember, though I was pretty young at the time. I well remember his parents, we often visited them on weekends. I always heard good things said of Jack and know he was well thought of.
07-10-2018
Jeanette Miller
Jennifer and Family, I was so sorry to learn of your sweet Daddy's passing. You were a wonderful daughter, caregiver,and I'm sure a great source of pride to him. I will keep you in my thoughts and prayers.
07-10-2018
Rev. Michael Somers
I am so sorry to hear of your loss. Please know that your church family is supporting you with our prayers, and we stand ready to help in other ways as well. May God's grace be with you in this time of grief and mourning.
07-10-2018
Diane Shelton
JR and Family, So very sorry for your loss. I remember bowling at the VA when Mr. Jack was Rec Chief. Thinking of you all at this difficult time.
07-10-2018
Johnny Stevens
Although I haven't seen coach France since my high school days at Jonesboro high school. Myself and my brother Bob played under coach France and remember him as a wonderful person who helped to shape ourlives. Thanks coach and may God be with each family member.
07-09-2018
Sally Hale
Claudine, I am so sorry to hear about Jack's passing. He was such a good friend of my father's . My father enjoyed the many years they played golf together, and I enjoyed the phone calls about the Braves. He was a wonderful man. Sally
07-09-2018
Bob McAllister
My sincere condolences to Mrs. France and the family of 'Coach' Jack France. He was a kind,caring and classy man and much like a father to many of us, who were fortunate to play for him during the middle 50's there at Jonesborough High. May GOD Bless and keep you during this very sad time. Sincerely, Bob McAllister Goodyear, Arizona
07-09-2018
Mary Kaye Brobeck O'Brien
My deepest sympathy on the passing of Mr. France. Love and prayers to the family at this time.
07-09-2018
Dorothy (Dottie) Woodby
So sorry for your loss I pray for peace and comfort for the family. Jack and some of his friends would always come by the Johnson City Elks Lodge 825 after golf on Saturday afternoons. Jack was a good man and so was his Brother Wally I worked at the Elks for 23 years And knew so many wonderful people and Jack was one of them always was nice to my employees and sometimes he and his Family would eat there on Friday nights buffet.
Dillow-Taylor is a third generation family-owned business...established in 1929
---
Dillow-Taylor Funeral Home and Cremation Services
P.O. Box 98, Highway 11-E, Jonesborough, Tennessee 37659
Office: 423.753.3821 Fax: 423.753.7409

Hours of Operation:
Monday - Saturday: 8am - 5pm
Sunday: 12pm - 4pm
---