07-01-2018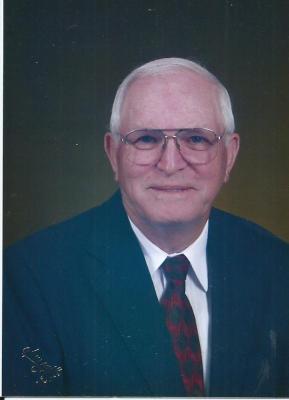 SERVICE SCHEDULE

Reverend Frank Proffitt died after his courageous battle with cancer on July 1, 2018 in Jonesborough, Tennessee at the age of 85.
Frank is survived by his wife Polly; daughter Joan (Ronnie) Payne; son Emmett (Julia) Proffitt; grandchildren Kristie Payne; Sherwin (Butch) Taylor; Carrie (Reuben) Lee; David Payne; Andrew Proffitt; Todd (Lacey) Proffitt; Ryan (Amanda) Proffitt; 13 great grandchildren and sister Nan Foster. He is preceded in death by Father David Wesley (DW) Proffitt, Mother Lucy Tipton Proffitt, grandson Ronnie Lee Payne, Jr.; and 9 brothers and sisters.
Frank was born on May 4, 1933 in Green County, Tennessee to DW and Lucy Proffitt. He married Polly Sartain on August 13, 1952. He graduated from Southeastern Seminary in 1971 with a degree in Theology.
Frank served the following churches over a career of 53 years: Coffee Ridge Baptist; Flag Pond Baptist; Hampton First Baptist; Fordtown Baptist; First Baptist, Wilmington, IL; Fort Robinson Baptist; Director of Missions, Lawrence County, TN; Director of Missions, Sevier County, TN; First Baptist Erwin; First Baptist Greenville; Ninth Street Baptist; Clear Branch Baptist; Ritter Town Baptist; First Baptist Baileyton; Oak Dale Baptist. He was an active member of Trinity Baptist Church.
Visitation and funeral services are scheduled for 10:00AM Visitation; 12Noon Funeral, Wednesday, July 4, 2018 at Dillow-Taylor Funeral Home, Jonesborough, TN, with graveside services to follow at Fairview United Methodist. Dr. Mark Harrod, Dr. Charles Griffith and Rev. Ronnie Campbell will officiate the ceremonies. All are welcome to attend and celebrate Frank's life.
In lieu of flowers, please send donations to Gideons International at P.O. Box 3695, Johnson City, TN 37602.
The family would like to thank Franklin Woods, Hospice Care and Sycamore Shoals staff for their efforts and care.



Would you like to leave an eulogy or condolence for Reverend Frank Proffitt? If so, simply click HERE
EULOGIES & CONDOLENCES
07-04-2018
Audrey Kelsey PCP Franklin Woods Community Hospital
I am so sorry for your loss. Mr. Proffitt was so good to me each time I had him. He was such a wonderful man and him and his wife will be in my heart forever. My thoughts and prayers go out to his family. If there is anything you all need please don't hesitate to call.
07-04-2018
Deb Lindamood
Emmett, so sorry to hear of your fathers passing.
07-03-2018
Jennifer & Ron Hunter
Polly: You are in our thoughts and prayers. God Bless you and your family. Love, Ron and Jennifer Hunter
07-03-2018
Diane Moore and Hazel Tunnell
Polly and family we are sorry to hear about the Preacher. You and your family are in our prayers. Diane Moore and Hazel Tunnell
07-03-2018
Monica Trogdon
Dear Emmett and Blondie, I'm so very sorry to hear of Frank's passing and my thoughts and prayers are with you all. May you find peace in all the loving memories you have of a life shared with Frank, with love, Monica
07-03-2018
Andrew Proffitt
Papaw was a kind gentle soul. I'm still shocked to this day how he made it through the many times mamaw tried to jerk him off of the wagon. ""Pod"". None the less I will miss him and his worst/best corney jokes.
07-02-2018
Kim Edwards Young
We are so very sorry to hear of Pastor Frank's passing. We were longtime members of Fort Robinson Baptist and he Polly are so very loved. Heaven has certainly gained an angel. Polly and family, we are keeping you close in in our thoughts and praying for peace and comfort during this time of loss.
Dillow-Taylor is a third generation family-owned business...established in 1929
---
Dillow-Taylor Funeral Home and Cremation Services
P.O. Box 98, Highway 11-E, Jonesborough, Tennessee 37659
Office: 423.753.3821 Fax: 423.753.7409

Hours of Operation:
Monday - Saturday: 8am - 5pm
Sunday: 12pm - 4pm
---